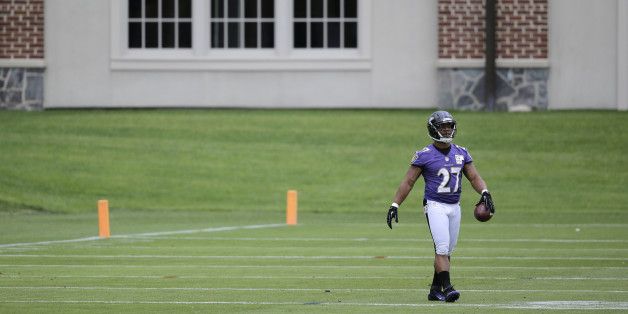 Facing a crisis of credibility over its mishandling of the Ray Rice domestic violence situation, the National Football League announced that Former FBI Director Robert S. Mueller III will be conducting an investigation into the matter. The NFL announcement came just hours after The Associated Press reported on Wednesday that a law enforcement official sent the explicit video footage Rice striking his then-fiancee and now wife to an NFL executive in April. The report contradicted claims of NFL Commissioner Roger Goodell that the league had not seen the footage until it was released by TMZ on Monday.
The wording of the NFL's statement left it unclear just how independent the forthcoming investigation would truly be. After indicating that "Former FBI Director Robert S. Mueller III will conduct an independent investigation into the NFL's pursuit and handling of evidence in the Ray Rice domestic violence incident" in the opening sentence, the statement went on to note that "Director Mueller's investigation will be overseen by NFL owners John Mara of the New York Giants and Art Rooney of the Pittsburgh Steelers" in the second sentence.
Here is a look at the entire statement, courtesy of Albert Breer of NFL Network:
Here's the full statement from the NFL ... pic.twitter.com/4NgOzY1rfM

— Albert Breer (@AlbertBreer) September 11, 2014
In an attempt to clarify their roles in the investigation, Mara and Rooney released a statement of their own on Thursday claiming that "our role is not to conduct or direct the investigation but to support Mr. Mueller and assist him in gaining whatever access or resources he needs."
Here is a look at that complete statement, courtesy of Pittsburgh Steelers PR:
Statement from @steelers owner Art Rooney II & @giants owner John Mara - http://t.co/niQXRxg5Ej pic.twitter.com/5WKs9hLfQT

— Burt Lauten (@SteelersPRBurt) September 11, 2014
Whatever they may be, the results of this investigation will be made public.