TOP STORIES
OBAMA AUTHORIZES AIRSTRIKES IN SYRIA "We will conduct a systematic campaign of airstrikes against these terrorists. Working with the Iraqi government, we will expand our efforts beyond protecting our own people and humanitarian missions, so that we're hitting ISIL targets as Iraqi forces go on offense," President Obama said last night. "Moreover, I have made it clear that we will hunt down terrorists who threaten our country, wherever they are. That means I will not hesitate to take action against ISIL in Syria, as well as Iraq. This is a core principle of my presidency: if you threaten America, you will find no safe haven." Obama laid out plans to put 475 American boots on the ground in Iraq, and begin what the Times calls the "next chapter in a grueling, generational struggle that has kept the United States at war in one form or another since that day 13 years ago on Thursday when hijacked airplanes shattered America's sense of its own security." Lawmakers are largely supportive of Obama's plans. Watch his address to the nation here. [HuffPost]
9/11, 13 YEARS ON "Ceremonies marking the 13th anniversary of the Sept. 11, 2001, terror attacks will be reserved for survivors and victims' families in New York and at the Pentagon. Later Thursday, however, the public will be invited to tour the World Trade Center site, the first time it has been open on an anniversary." Terror threats are high on the anniversary. And photographs shot by Konstantin Petrov, a worker at Windows on the World, give a rare glimpse into the inner workings of the World Trade Center in its final days. [USA Today]
COULD THE US STOP EBOLA? "The U.S. government could in fact produce an extraordinary amount of the drug in a relatively short timeframe. A Defense Advanced Research Projects Agency (DARPA) program, launched in 2006 and led by Michael Callahan, an infectious disease doctor affiliated with Massachusetts General Hospital, wildly accelerated the rate at which vaccines and monoclonal antibodies like ZMapp can be produced." After a federal air marshal was allegedly stabbed with a syringe in Nigeria, experts are looking into the possibility that Ebola could be used as a biological weapon. And these photos of Ebola's impact illustrate the havoc wrecked by the deadly virus. [New Republic]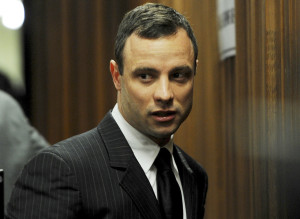 PISTORIUS NOT GUILTY OF PREMEDITATED MURDER "After months of hearings, the judge in the murder of trial of Oscar Pistorius said on Thursday that there were 'not enough facts' for him to be found guilty of premeditated murder, the most serious charge facing the double amputee track star — even though he had acted 'unlawfully.'" At press time, the judge has yet to release her verdict on whether Pistorius is guilty of the lesser count of manslaughter. Follow Sarah Lyall's live-tweeting of the courtroom proceedings. [NYT]
NEW MICHAEL BROWN VIDEO SUPPORTS HANDS UP ACCOUNTS A new video of the immediate aftermath of the shooting of Michael Brown shows bystanders exclaiming in disbelief that Brown was shot with his hands in the air. And planned protests to shut down highway I - 70 "fell through Wednesday as a wall of officers in riot gear kept people who planned to protest the Ferguson police shooting from walking onto Interstate 70 during the late afternoon commute." [AP]
ROB FORD HOSPITALIZED The controversial Toronto mayor has been hospitalized for an alleged tumor in his abdomen. [AP]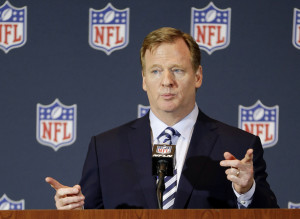 SOURCES ALLEGE NFL HAD RICE VIDEO IN APRIL Law enforcement sources said they sent the NFL tape of Ray Rice punching his then-fiance unconscious back in April, a story at odds with the NFL's constant reiteration this week that they had not seen the video. The NFL is bringing in former director of the FBI, Robert Mueller III, to investigate "how the NFL handled evidence." And calls for Goodell's firing continue, with Keith Olbermann leading the charge. [HuffPost]
WHAT'S BREWING
ANNA WINTOUR ANSWERS 73 QUESTIONS But not why her face is frozen in such a glower. [The Scene]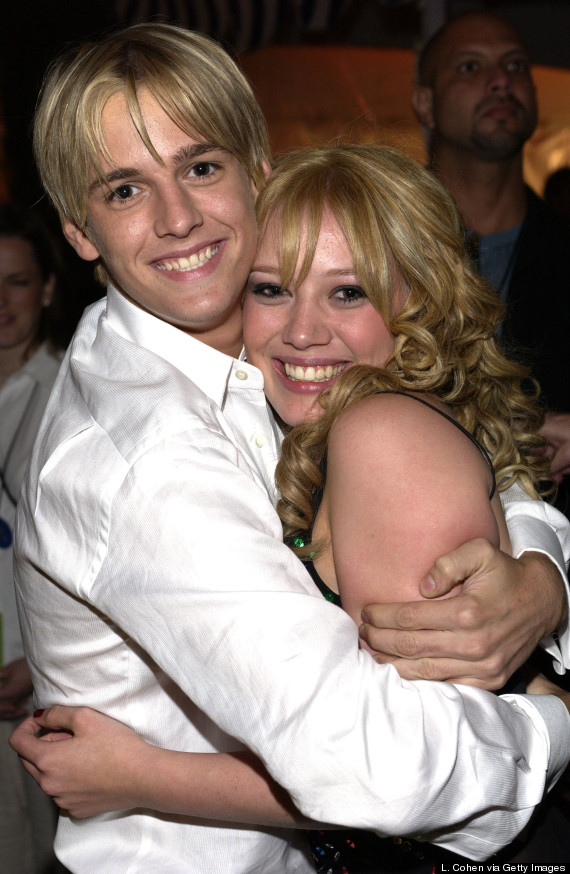 HILARY DUFF, AARON CARTER ARE NEVER GETTING BACK TOGETHER All you 90s kids can let the rain fall down on your dreams. [HuffPost]
CHLOE GRACE MORETZ AS KATNISS? We can't make sense of these almost-castings. [Vanity Fair]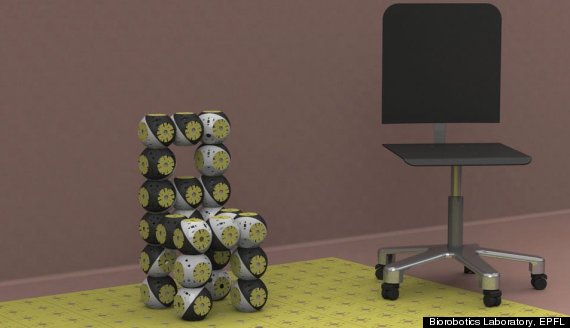 MEET THE REAL LIFE TRANSFORMERS "Made up of 'modules that can attach and detach,' the Roombot literally transforms into furniture for your home, eliminating the need for pesky directions, temper tantrums and spousal spats over Ikea tabletops. The researchers who developed the nifty robot say that it can transform into stools, chairs, sofas and tables." [HuffPost]
LOTS OF WHEELS OF DEATH YESTERDAY You weren't losing your mind -- all your favorite sites were staging a protest of the end of net neutrality. [HuffPost]
THIS IS HOW YOU CUFF YOUR SLEEVE According to J. Crew's stylist savant, Jenna Lyons. You're so very welcome. [Refinery 29]
ON THE BLOG
ISIS AND 2016 "Senator Rand Paul (R-KY), an undeclared candidate for his party's presidential nomination, has had the wind in his sails as he has advocated a libertarian-tinged policy of restraint abroad. ISIS' beheading of two Americans has moved Republican sentiment back toward its longstanding hawkishness, boosting the prospects of neo-Reaganites such as Florida's Sen. Marco Rubio and complicating Sen. Paul's path. As for the Democrats, there was restive grumbling among liberals as former Secretary of State Hillary Clinton became more open about her disagreements with Mr. Obama's foreign policy, notably on Syria." [HuffPost]
WE THOUGHT YOU SHOULD KNOW
~ The best show there ever was is coming to Netflix.
~ Women apparently get addicted to marijuana faster than men.
~ New York golf clubs snubbed President Obama.
~ Goodbye, iPods.
~ Don't let your girlfriend write your grocery list.
~ And timelapse videos taken by astronauts are pretty nifty.
Got something to add? Send tips/quips/quotes/stories/photos/events/scoops to Lauren Weber (lauren.weber@huffingtonpost.com). Follow us on Twitter (@LaurenWeberHP). Does somebody keep forwarding you this newsletter? Get your own copy. It's free! Sign up here.