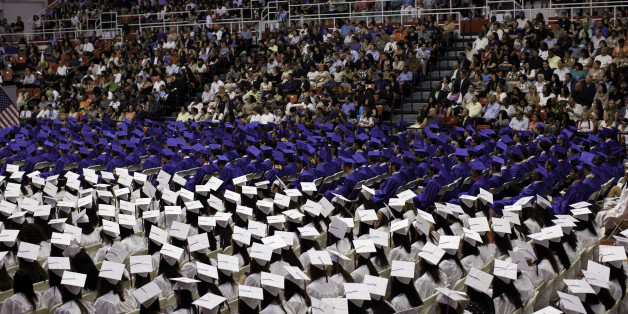 In a country where high-poverty schools typically perform significantly worse than affluent ones, these schools beat the odds.
This week, Newsweek released its first list of the top 500 high schools for low-income students. Working with the research corporation Westat, they determined the rankings based on indicators like how many of a school's students qualify for free or reduced-price lunch, graduation rates and scores on state exams. The rankings seek to "identify the public high schools in the U.S. that do the best job of preparing students for college and overcome the obstacles posed by socioeconomic inequality," says the outlet.
Newsweek also put out its annual list of the top high schools in America this week, although that list is based on absolute values, and the list regarding high-poverty schools is based on relative values, Newsweek reporter Zach Schonfeld said in an interview with New York's 92nd Street Y.
"The way these lists are different is the absolute list draws on student achievement and college readiness data … the other list, the relative list is similar but adjusts that data based on socioeconomic diversity factors," explains Schonfeld.
Below are the top 10 schools in Newsweek's list of the best schools for low-income students. Head over to Newsweek to see the full list.
PHOTO GALLERY
Top High Schools For Low-Income Students 2014
BEFORE YOU GO
PHOTO GALLERY
States With Best Educational Outcomes For Girls