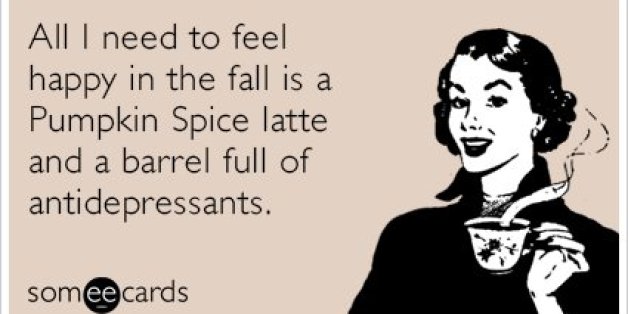 This week was quite culty wasn't it? (Yes, we're fully aware that "culty" is not a word, just roll with it.)
We had the cult of Apple's most recent announcement, complete with bigger iPhones, Apple Watches, and curious scarves. We also saw the cult of the Pumpkin Spice Latte (or the #PSL, for those in the know) go into full swing. Quite the week.
So, what better way to top it off than by sending your friend a culty (yes, we used it again) Someecard. We found cards for your both the iPhone wielders and pumpkin spice-covered fiends. Check them out below!
PHOTO GALLERY
Someecards 9/12
BEFORE YOU GO
PHOTO GALLERY
Obvious Lies