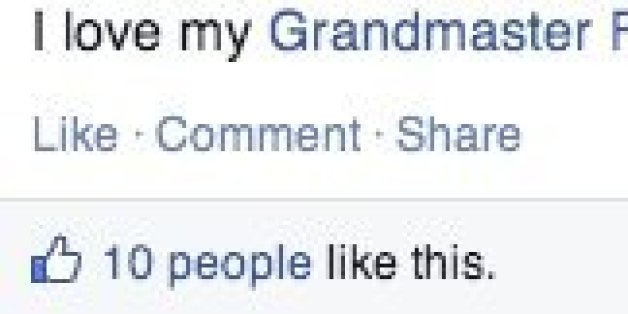 What do your grandparents have in common with a legendary hip-hop artist? A lot, actually. Well, at least Facebook thinks so. In the most adorable Facebook fail, unsuspecting grandparents on Facebook have been unknowingly signing off as 58-year-old musician, Grandmaster Flash.
Facebook's tagging feature works somewhat like autocorrect, and apparently has been reverting "grandma" to "Grandmaster Flash," meaning the rapper's Facebook page has been getting plenty of love from grandparents.
He's taken it all in stride, writing in a recent post, "It's true I get a lot of posts from Grandmas. Hilarious now I know why --- Respect Grandma and Grandpa. P.S. This is Hip Hop!" He even invited fans to join in on the mixup, posting, "My Grandmaster Flash made the best biscuits. Your turn, now GO!"
The hilarious mixups have even spurred their very own tumblr, "Love, Grandpa and Grandmaster Flash." Here are some of the hilarious posts... check out more here.



BEFORE YOU GO
PHOTO GALLERY
Grandparents On Facebook