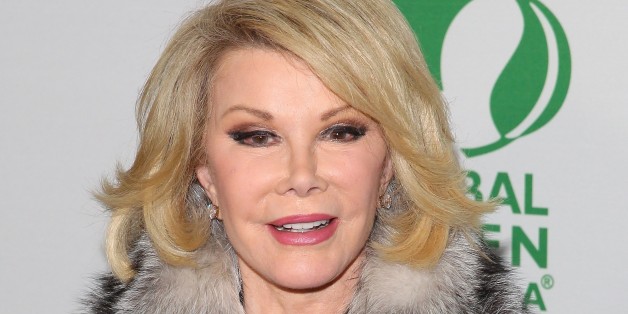 Dr. Lawrence B. Cohen, the medical director at Yorkville Endoscopy and the gastroenterologist who performed a procedure on Joan Rivers before she went into cardiac arrest, is no longer performing procedures at the clinic, reports New York's WABC Eyewitness News.
Additionally, the New York Times reports that an ear, nose and throat specialist was present inside Yorkville Endoscopy's operating room both during Rivers' procedure and when she went into cardiac arrest and stopped breathing, despite the fact that the doctor was not authorized to practice medicine in the clinic.
Sources told the Times that the E.N.T. specialist was brought into the operating room by Cohen, and examined the comedian's vocal cords both before and after Cohen performed an upper endoscopy (a procedure that uses a tiny camera to look down the throat into the digestive system).
It's still not clear what caused Rivers to stop breathing. Earlier this week, the New York Daily News reported that an unplanned biopsy caused her vocal cords to to contract, which stopped her breathing. However, Yorkville Endoscopy later released a statement claiming that a "biopsy of the vocal cords has never been performed" at their clinic.
Sources told the Times, there are a number of reasons Rivers could have stopped breathing, including a possible complication with the anesthetic, Propofol, which when not delivered in the correct dosage can lead to cardiac arrest.
The New York State Health Department is investigating the clinic, though neither doctor has been accused of wrongdoing at this time.
BEFORE YOU GO
PHOTO GALLERY
Celebrity News & Photos