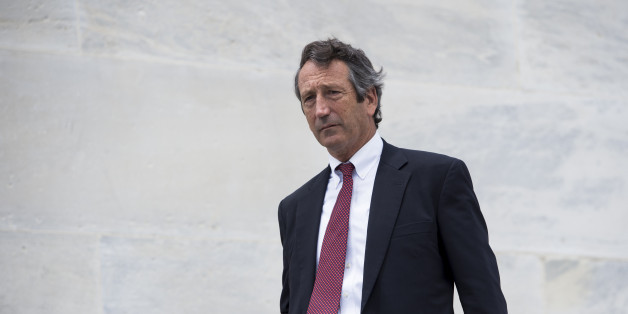 Rep. Mark Sanford (R-S.C.) penned a lengthy Facebook post on Friday criticizing new accusations from his ex-wife, Jenny Sanford, and announcing he's ending his engagement with Maria Belen Chapur.
Mark Sanford's Facebook post comes over a week after Jenny Sanford demanded her ex-husband undergo a psychiatric exam and take both anger management and parenting classes. Mark Sanford said he learned of the new lawsuit, which is not Jenny Sanford's first since the two divorced in 2010, through the media.
"I cannot do this anymore," Mark Sanford wrote in the post.
Mark Sanford said he would be getting a lawyer but he would "instruct them not to fight back, to work to de-escalate and defuse and to look for measured justice and an end to controversy."
Buried amid the commentary on Jenny Sanford's latest legal challenge, Sanford discussed the end of his relationship with Chapur, but didn't rule out that they may reunite in the future:
No relationship can stand forever this tension of being forced to pick between the one you love and your own son or daughter, and for this reason Belen and I have decided to call off the engagement. Maybe there will be another chapter when waters calm with Jenny, but at this point the environment is not conducive to building anything given no one would want to be caught in the middle of what's now happening. Belen is a remarkably wonderful woman who I have always loved and I will be forever grateful for not only the many years we have known and loved each other, but the last six very tough ones wherein she has encouraged me and silently borne its tribulations with her ever warm and kind spirit.
Read Sanford's entire Facebook post below:
BEFORE YOU GO
PHOTO GALLERY
U.S. State Capitol Buildings