Islamic State militants released a video on social media on Saturday they said showed the beheading of British aid worker David Haines.
In the video produced by ISIS' media wing and posted on Twitter, a masked militant with a British-sounding accent addresses U.K. Prime Minister David Cameron, before appearing to behead Haines.
(Warning: disturbing image below)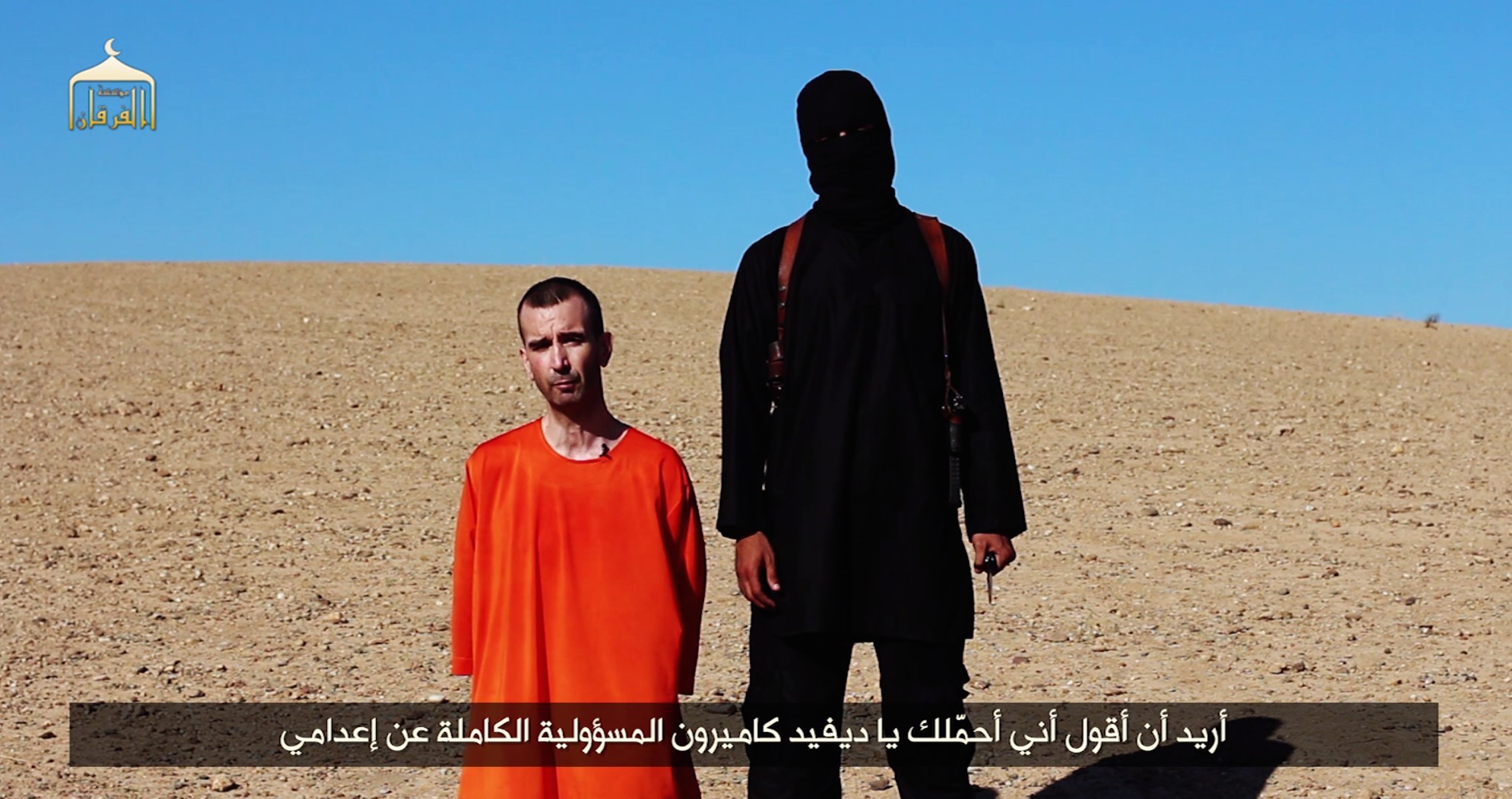 Screenshot from ISIS video showing David Haines.
A 44-year-old father of two from Scotland, Haines was abducted in Syria last year while working for the French aid agency ACTED. He appeared in a video earlier this month showing the beheading of American journalist Steven Sotloff, just weeks after the group sparked worldwide revulsion by beheading U.S. reporter James Foley.
Following the pattern of the previous videos, the clip begins with news footage of Cameron discussing his policy towards the militant group, before showing Haines kneeling in the sand, wearing an orange jumpsuit, as he makes a statement. The militant warns Britain will be dragged into "another bloody and unwinnable war" for helping to arm the Kurdish Peshmerga force battling the group in Iraq.
The man later threatens another hostage, who also appears in the video, saying he is British national Alan Henning. According to Syrians who wrote on Twitter that they recognized the man, Henning is an also aid worker captured while working in Syria.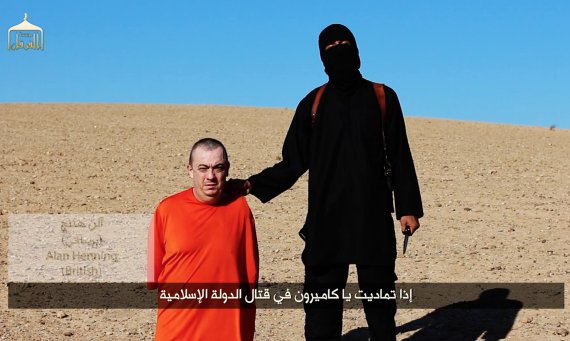 Screenshot from ISIS video claiming to show hostage Alan Henning.
The British government's Foreign Office said it was working urgently to verify the video, the Associated Press reported. "If true, this is another disgusting murder," the Foreign Office said in a statement. "We are offering the family every support possible. They ask to be left alone at this time."
Prime Minister Cameron decried the killing as "pure evil" and vowed to find the killers, in a post on his official Twitter account. The BBC reported that Cameron had called an emergency government meeting.
The murder of David Haines is an act of pure evil. My heart goes out to his family who have shown extraordinary courage and fortitude.

— David Cameron (@David_Cameron) September 13, 2014
We will do everything in our power to hunt down these murderers and ensure they face justice, however long it takes.

— David Cameron (@David_Cameron) September 13, 2014
A statement from the White House said, "The United States strongly condemns the barbaric murder of UK citizen David Haines by the terrorist group ISIL. Our hearts go out to the family of Mr. Haines and to the people of the United Kingdom."
Haines' wife Dragana, who is from Croatia, described David as a "fantastic man and father," to Britain's The Telegraph newspaper earlier this month. "He's everything to us. He's our life," she said.
Haines worked for several aid agencies in Croatia, helping to rebuild homes after the Balkans war, the newspaper said. He worked in Libya and South Sudan before he arrived in Syria, where he was abducted in March 2013. The British government kept his capture a secret out of concern for his safety, according to the Associated Press.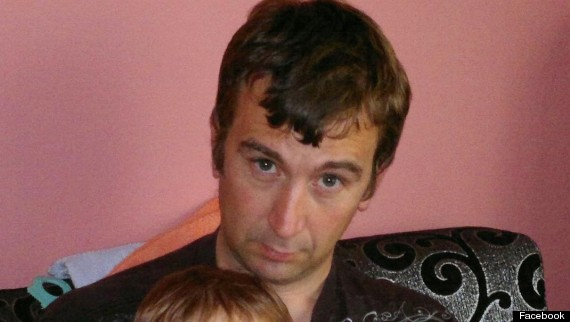 Slain British aid worker David Haines.
The Islamic State is waging a bloody military offensive in Iraq and Syria, and the U.S. government has vowed to assist fighters fending off the extremist group's advance. The U.S. has launched over 150 airstrikes targeting the group in Iraq in recent weeks, and is preparing to expand the campaign to Syria. As well as the American and British hostages, the militants have also beheaded Lebanese soldiers they captured in a border raid, and scores of rival fighters and civilians in Iraq and Syria.