Oh! Darling, this is awesome.
We had always assumed Abbey Road would be swarming with tourists -- but watching it via live video feed proves the crosswalk is even more entertaining than we imagined.
The interwebs are abuzz with news that there is, indeed, a 24/7 camera trained on the "zebra crossing" made famous by the Beatles' "Abbey Road" album cover. The footage you're watching is so hysterical, you might think it was pre-recorded. But it's not -- click below to watch.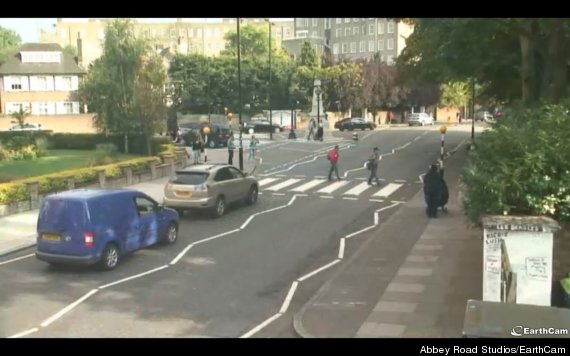 You might see, as we did, a guy in a striped shirt sprint across the intersection, then walk back in slo-mo, then cross normally. Or a guy trying to capture the perfect selfie on his iPad for... wait for it... TWO MINUTES AND 32 SECONDS.
Even when they're locals who "don't care," we swear people's strides get longer and arms swing wider when they cross this particular street at this particular spot.
As if watching people drive on the wrong side of the road weren't entertaining enough.
Check out the feed here, and some of the crosswalk's most memorable moments below.
An flock of impostor Beatles on the loose!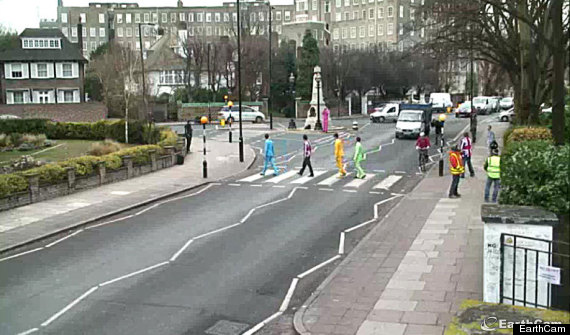 All you need is love.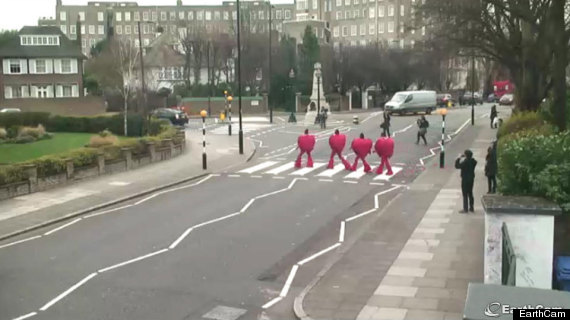 Why walk down the aisle when you can walk across Abbey Road?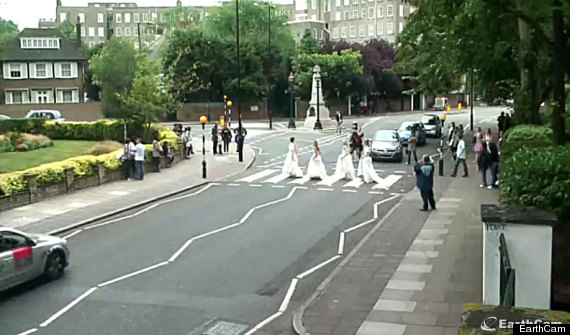 We don't know what's going on here, but it's just another day at the Abbey Road crossing.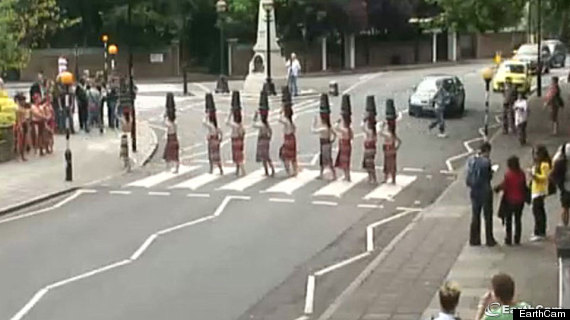 h/t The Independent
BEFORE YOU GO
PHOTO GALLERY
London's Best Afternoon Tea