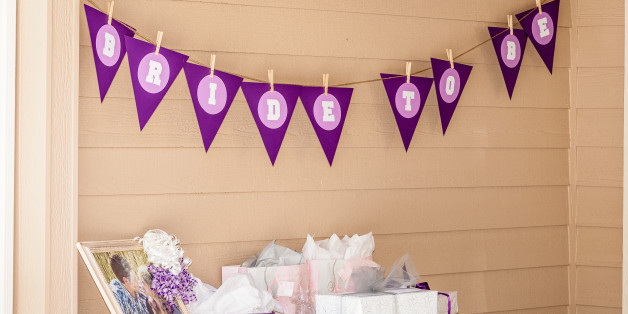 The rules of wedding etiquette are constantly changing, making it difficult for modern brides, grooms and guests to find up-to-date and correct information. That's why we launched #MannersMondays, a weekly series in which we ask our followers on Twitter and Facebook to submit their most burning etiquette-related questions. Then, with the help of our team of etiquette experts, we get you the right answers to your biggest Big Day dilemmas. Check out this week's question below!
@HuffPostWedding if you pay for the entire bridal shower on ur own do u still need to buy the bride a gift?

— Anissa Burnett (@BLNKSLTEevents) February 11, 2014
Anna Post -- great-great-granddaughter of etiquette guru Emily Post and author of Emily Post's Wedding Etiquette -- is here to help us answer this week's question. Find out what she had to say below:
It's a bit of a gray area. Often people who throw parties for the couple do send a wedding gift. However, the amount you spend on the wedding gift is based on your budget, which might very well be smaller after throwing a shower. The shower could be your wedding gift, though it's better to have been couching it that way from the beginning. You can say something like, "As your wedding gift, I'd love to throw you a bridal shower!" If you haven't done that, be sure to let the bride know that you view the shower as your wedding gift so she understands, or look for a smaller wedding present that fits your budget.

I'm not sure if you are a bridesmaid, but it's good to note that there is no etiquette that says the bridesmaids must throw a shower for the bride (and usually if they do, they co-host and share the costs). It's often viewed as a classic bridal party responsibility and as close friends, they may make the most sense as hosts. But if the bridesmaids feel hosting the shower wouldn't make sense for any reason—logistical or financial—that's okay.
You can submit your wedding etiquette questions via Facebook or tweet them to us @HuffPostWedding with the hashtag #MannersMondays.

BEFORE YOU GO
PHOTO GALLERY
Wedding Etiquette Rules You Can Break