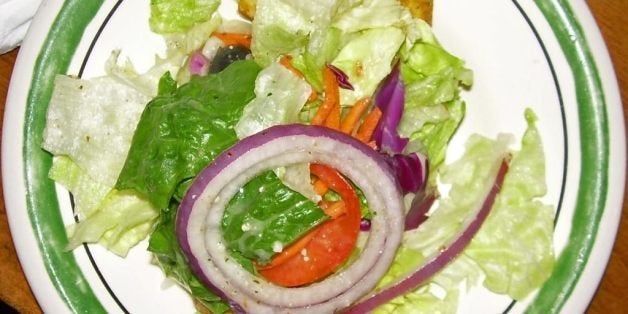 The Internet's most famous Olive Garden critic has some advice for the restaurant chain, and it has nothing to do with breadsticks or salad.
The Olive Garden needs more olives, Marilyn Hagerty, the 88-year-old food critic for the Grand Forks Herald, told The Huffington Post Monday afternoon.
"Sometimes they shortchange you on the olives," Hagerty, who still goes to Olive Garden every few months, told HuffPost, referring to the chain's endless salad. Occasionally, she complains about the shortage.
"Once they brought me a little dish of olives," she said. "Sometimes they ignore me."
They shouldn't. In an email, an Olive Garden representative wrote: "If a guest would like extra olives on their salad, all they have to do is tell us. Same with pepperocinis, tomatoes, onions, croutons, etc. If they would like the dressing on the side, we'll do that as well."


Hagerty's 2012 review of Olive Garden.
Olive Garden has been in the news recently since Starboard Value, an investment firm, delivered a 294-slide presentation tearing apart Olive Garden's overall strategy. The report accused Olive Garden of serving too many breadsticks and an excess of salad and dressing. It chastised the chain for not salting the water it cooks its pasta in.
But Hagerty isn't bothered by these things. She calls the unlimited salad and breadsticks "the trademark of Olive Garden."
"To me, it's just so Olive Garden," she said "Nobody else does it quite like that."
She also doesn't mind that they don't add salt to the pasta water.
"To me it isn't really a big deal," she said, acknowledging they likely salt the pasta later on in the pasta-making process. "If I were fixing pasta at home I wouldn't salt it."