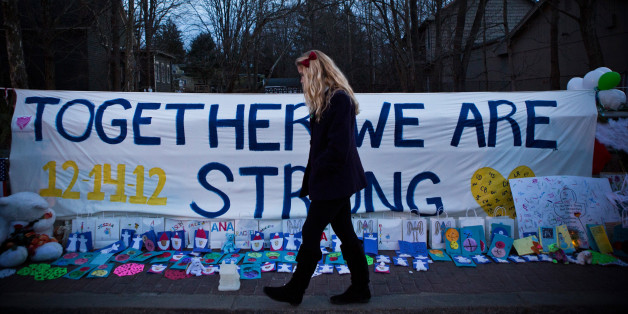 By Richard Weizel
HARTFORD, Conn., Sept 12 (Reuters) - The millions of dollars in donations and grants that poured into Newtown, Connecticut, in the aftermath of one of the worst school massacres in U.S. history have created a deep, "permanent fracture" in the community, a town official said on Friday.
Decisions on distributing more than $40 million given to the small town since a gunman killed more than two dozen people, most of them small children, at the Sandy Hook Elementary School two years ago have led to wrenching conflicts, said First Selectman Patricia Llodra, Newtown's top elected official.
"People so badly hurt in such horrific events need to be protected from that kind of conflict," Llodra told the Sandy Hook Advisory Commission, set up by Governor Dannel Malloy to investigate the December 2012 shooting. "Town government should not be put in the position to try and arbitrate those differences or be the conduit for funds - as happened in Newtown."
Llodra and School Superintendent Joseph Erardi Jr. were the last of dozens of experts and witnesses appearing before the commission over the past 15 months. The panel will issue a final report in the next few weeks.
In an assault that made international headlines, 20-year-old Adam Lanza killed 20 children and six staff members before shooting himself to death. He killed his mother with her own gun before driving to the school.
In her testimony, Llodra recommended that the state set up an agency to distribute donated funds and coordinate access to mental health providers in such crises.
"We were simply overwhelmed by the numbers and the absence of any system to organize an effective and efficient mental health program," Llodra said.
After the shooting, donations were collected by the United Way of Western Connecticut. Divisions within the community started to surface when the charity set up the Newtown-Sandy Hook Community Foundation Inc, comprised of community residents.
That panel gave the families of the victims who died $281,000 each. It gave $20,000 each to families of 12 children who survived, and $75,000 each to two teachers injured by gunshots. But the foundation has kept more than $4 million for long-term community use, outraging town officials and some families.
Erardi, who took over the superintendent's job last April, left the commission with a sobering reminder Friday.
"I would suggest to all of my colleagues across the country to never, ever, get comfortable with school safety or security, Erardi said. "A dynamic plan is built without ever believing you have crossed the finish line." (Editing by Frank McGurty and Jonathan Oatis)