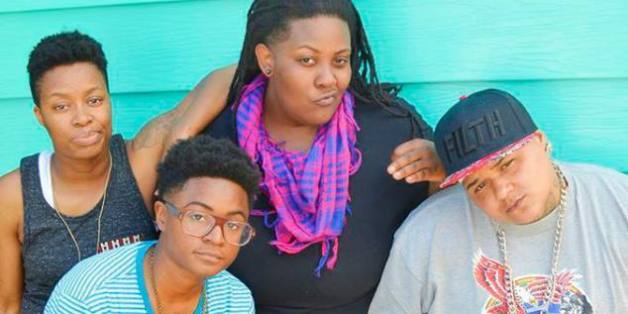 What does the face of transmasculinity or masculine of center queer people look like?
A compelling new anthology from Brooklyn-based collective "bklyn boihood" called "Outside the XY: Queer, Brown Masculinity" aims to respond to this question and elevate the voices of masculine-of-center and transmasculine people of color.
The anthology, due to be released next year, is an effort to represent the vast spectrum of voices contained within these modes of identification and editors have placed an open call for "submissions of essays and nonfiction works, interviews, fiction stories of all types, articles, multi-genre pieces, poetry, confessions, letters and prose," according to a press release sent to The Huffington Post.
In an world where the faces of the queer movement tend to be white and gay, elevating the work of transmasculine and masculine-of-center queer people of color is crucial. "Outside the XY: Queer, Brown Masculinity" is slated to be released in mid-2015 and all submissions must be received by Sept. 30.
Head here for more information.