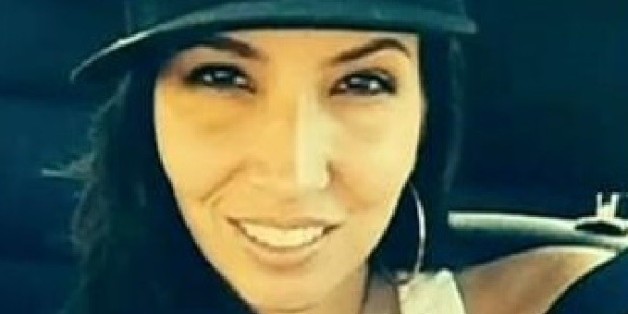 The aunt of Tanya Gonzalez, a missing Florida woman, is pleading with the ex-boyfriend who police call a person of interest to return her unharmed.
"Bring her home," said Yvette Oliver of her 28-year-old niece. "We want to see her and know she is OK. If you really love her like you say you do -- like you always proclaimed -– you'll bring her home to us and let her be."
Those words, spoken to The Huffington Post by Oliver, were directed at Roy Ruz Blanco, 33.
The Miami Police Department has named Blanco a person of interest in Gonzalez's disappearance. "He was last seen in the Key West area, traveling with an elderly woman and a husky" dog, a police spokesman told HuffPost Monday evening.
Gonzalez has been missing since the afternoon of Sept. 9, after she went shopping with Oliver in Midtown Miami. The aunt and niece left the shopping center in separate cars. Gonzalez has not been seen since.
According to Oliver, family members became concerned when Gonzalez failed to show up for her job at Mojito Bar in Bayside.
"She's a very responsible young lady," Oliver said. "She never calls in sick and is always, always, always on time. That's how we knew something was wrong."
Authorities searched Gonzalez's apartment on Friday. They have not disclosed what, if anything, they found. Her blue, four-door, 2011 BMW 328i with Florida license plate 705-YLJ also is missing, police said.
Attorney Adriana Santiesteban, a family friend and spokeswoman for Gonzalez's family, said the young woman had been having difficulties with Blanco and recently ended a five-year relationship with him.
"It was a very bad relationship," Santiesteban told HuffPost. "She had a hard time getting out of it and was fearful of him."
Oliver said Blanco was "obsessed" with her niece. "When they broke up, he was not having it," she said. "He said, 'You're either mine or you're nobody's.' I have no doubt in my mind he is responsible."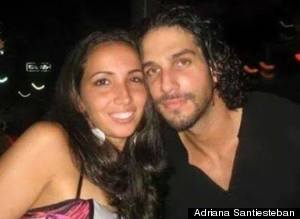 Tanya Gonzalez and Roy Ruz Blanco.
No charges have been filed against Blanco.
A vehicle Blanco had rented and was believed to have been traveling in with his mother and dog was recently found abandoned at a Coconut Grove marina in Miami. Investigators said they found no sign of Gonzalez.
Gonzalez's family has hired a private investigator to help locate her. According to Santiesteban, the investigator learned Blanco rented a boat from a marina in Coconut Grove.
"He paid cash for it," she said. "He was seen in it with his mom and the dog."
Santiesteban said the family learned Monday that the boat was found adrift at sea, 100 miles off the coast of Key West. Authorities have yet to confirm that information.
Tanya Gonzalez is described as 5 feet, 7 inches tall, 135 pounds, with brown hair and brown eyes. She was last seen wearing a white tank top, jeans that were ripped in the middle and beige sandals.
"We need her back with her family," Oliver said. "We are suffering."
Anyone with information is asked to call the Miami Police Department at 305-603-6300. The family has created the Missing Tanya Gonzalez of Miami Facebook page to share information about her disappearance.
Like Us On Facebook |

Follow Us On Twitter |

Contact The Author
BEFORE YOU GO