TOP STORIES
OBAMA'S ISIS STRATEGY TAKING SHAPE "The Obama administration said Sunday that 'several' Arab nations had offered to join in airstrikes against the Islamic State in Iraq and Syria, but any sustained military campaign does not appear imminent, and is likely to require an even more significant commitment from other nations and fighting forces in the region. In interviews and public statements, administration and military officials described a battle plan that would not accelerate in earnest until disparate groups of Iraqi forces, Kurds and Syrian rebels stepped up to provide the fighting forces on the ground." Over the weekend, ISIS released a video allegedly depicting the beheading of of British aid worker David Haines. U.K. Prime Minister David Cameron called Haines a "British hero." [NYT]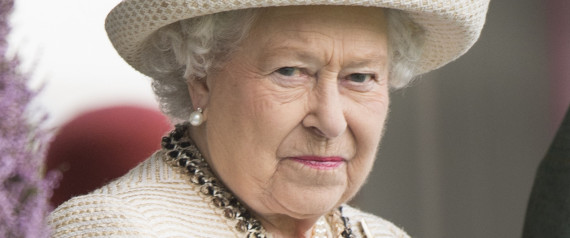 THE QUEEN SPEAKS OUT ABOUT SCOTISH INDEPENDENCE The British monarch urged Scots to "think very carefully about the future." The latest polls on the referendum suggest a close call, and the spotlight falls onto David Cameron, who could be responsible for the dissolving of the U.K. [AP]
OBAMA TO PROPOSE MORE EBOLA AID "President Barack Obama plans to dramatically boost the U.S. effort to mitigate the Ebola outbreak in West Africa, including greater involvement of the U.S. military, people familiar with the proposal said … The strategy has four components: control the outbreak at its source in West Africa; build competence in the region's public-health system, particularly in Liberia; bolster the capacity of local officials through enhanced training for health-care providers; and increase support from international organizations, such as the United Nations and the World Health Organization." And this virus hunter talks what it will take to stop this outbreak. [WSJ]
DISMAL POLL FOR CONGRESSIONAL REPUBLICANS Seventy-two percent of Americans are unhappy with the job Congressional Republicans are doing, compared to the 54% who are dissatisfied with Obama's performance and 61% who dislike the Democrats' performance, according to the latest poll by the Washington Post and ABC News. [HuffPost]
HARDY, PETERSON DEACTIVATED Greg Hardy and Adrian Peterson have been deactivated by the Carolina Panthers and Minnesota Vikings after allegations of domestic violence and child endangerment against the players emerged. Hardy was found guilty by a judge in July for assaulting his ex-girlfriend, and Peterson is facing charges for allegedly disciplining his son with a switch. The #fireGoodell hashtag has been trending on Twitter this past weekend, and the embattled NFL Commissioner did not show for a scheduled appearance at the 49ers opening home game. Meanwhile, sources close to Ray Rice say he plans to appeal his indefinite suspension from the NFL.
THE WAY YOU THINK ABOUT CONTRACEPTION IS WRONG "Misuse and failure of birth control are major contributors to the millions of unplanned pregnancies in the United States each year. When failure rates of contraceptives are mentioned, they usually refer to a given year of use. Less understood is that the risk of failure is compounded over time. The longer any method of contraception is used, the greater the probability of unplanned pregnancy — the same way that any small risk, taken repeatedly, grows in likelihood. This is true for all contraception methods, even in the highly unlikely event that they are used perfectly, every time." Scary fact of the day: 61 out of 100 women who use birth control imperfectly over the span of ten years will have an unplanned pregnancy. [NYT]
'POPE WARNS AGAINST WWIII' "Pope Francis urged the world Saturday to shed its apathy in the face of what he characterizes as a third world war, intoning 'war is madness' at the foot of a grandiose monument to soldiers killed in World War I." The Pope also married 20 couples over the weekend, some of whom had previously lived together and had children. [Story via AP, Image via NYT]
HILLARY CLINTON WENT BACK TO IOWA Stop the presses -- she said she's "thinking about it." Here are the seven things Clinton "accomplished" this weekend. [HuffPost]
WHAT'S BREWING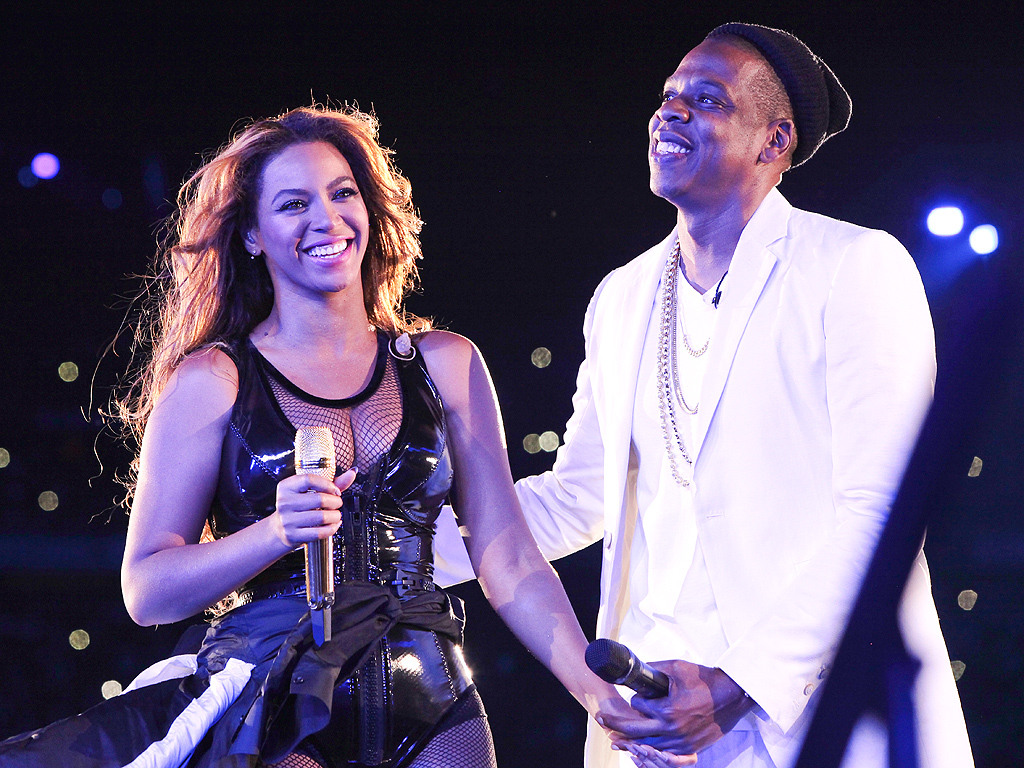 IS BEYONCE PREGNANT? Jay Z "changed the lyrics to his song 'Beach Is Better' during their concert Friday night in Paris. The snippet immediately caused speculation that he had announced they are preparing for another baby. In an Instagram video (which first appeared on Vibe.com), Jay Z can be heard changing the line 'I replace it with another one' to 'pregnant with another one.'" [Story, Image via PEOPLE]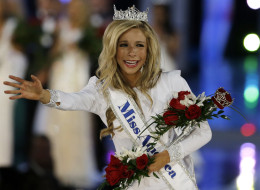 MEET THE NEW MISS AMERICA "Miss New York Kira Kazantsev was crowned Miss America on Sunday night. This is the third year in a row that the contestant from New York has won. Kazantsev, who is originally from California and moved to New York for college, speaks three languages and is a passionate advocate for domestic violence survivors." Check out more photos from the pagent, as well as the ventriloquist act that stole the show. [HuffPost]
LAUREN CONRAD GOT MARRIED Beware the impending Pinterest explosion. [HuffPost]
THAT CHEESEBURGER IS CALLING YOUR NAME Here's how you're exacerbating your food cravings. [HuffPost]
UP YOUR TAILGATE GAME From snacks to DIY hacks, we've got you covered.
THESE ARE THE HEALTHIEST PACKAGED FOODS The Center for Science in the Public Interest laid out what are the healthiest packaged foods at your local supermarket, because no one really understands all the numbers in the nutritional labels. [Buzzfeed]
THE INSTAGRAM GENERATION Welcome to the Instagram generation, where we now "experience the present as an anticipated memory." And if you want to stop thinking about the philosophical ramifications of photos, time, and the Carousel, here are all the Instagram photos with 0 likes. [YouTube]
ON THE BLOG
WHAT TO SAY TO A GRIEVING MOM "Two months earlier, my husband and I had lost our son, our only child, in a car accident. We had been buoyed, even overwhelmed, by the outpouring of love we'd received from friends and colleagues in our small town on the North Carolina Outer Banks. We couldn't have asked for more. But we were also stunned by the many times that people did or said something entirely inappropriate: The neighbor who told us we could borrow his 9-year-old son whenever we felt lonesome for our own son. The friend who told me she knew her pain didn't equal mine -- but that when her son had been injured and lost his chance to play football in college, a part of her had died …" [HuffPost]
WE THOUGHT YOU SHOULD KNOW
~ Kanye really doesn't understand that when you're in a wheelchair, you're in a wheelchair.
~ Martha Stewart got pretty frigid when asked about Martha-wannabes like Gwyneth Paltrow.
~ Meet the @AverageLifeGoals Twitter feed.
~ Mark Sanford's fiancee found out the engagement was off from THAT Facebook post.
~ Here's when all your favorite shows are coming back.
~ Paris Hilton just bought a $13,000 miniature Pomeranian, making it crystal clear the age of the chihuahuas is truly dead and gone.
~ All these people don't know who U2 is or why the band just appeared on their iPhones.
~ One of the founders of OKCupid talks about racism in online dating.
~ And happy birthday, Prince Harry!
Got something to add? Send tips/quips/quotes/stories/photos/events/scoops to Lauren Weber (lauren.weber@huffingtonpost.com). Follow us on Twitter (@LaurenWeberHP). Does somebody keep forwarding you this newsletter? Get your own copy. It's free! Sign up here.