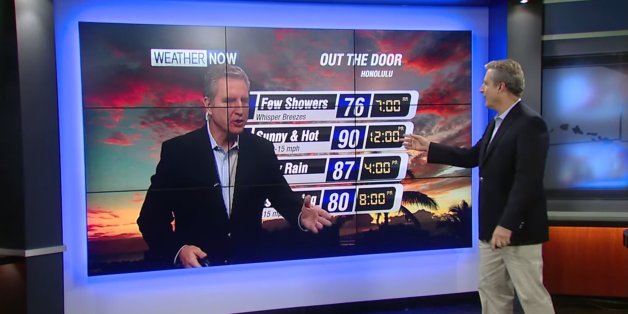 When the weather has been the same for weeks and you have nothing new to report, why not have some fun with it?
That was the idea on one Honolulu weatherman's mind when he decided to just play a recording of himself giving last week's weather report...since conditions were pretty much exactly the same.
Watch:
Yep. That's weatherman Dan Cooke reporting the weekly forecast with...Dan Cooke?
(h/t: FTVLive)