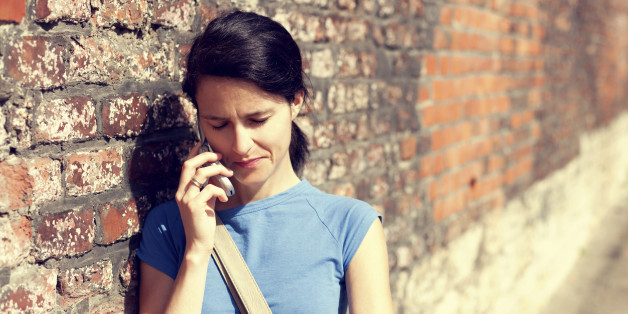 There are some things you probably wish someone had told you during the divorce process: "Don't treat your lawyer like your therapist -- it's costing you big time," for instance, or "always be the bigger person... even if your ex is dead-set on dragging on the divorce as long as possible."
But on the flip side, there is usually some advice you really could have done without. Below, our Facebook and Twitter followers share with us the most unhelpful advice people gave them during the divorce process.
1. "The worst thing you can do is suggest they can 'work it out' with their spouse. Sorry, but that's not always the case and they're probably already past that stage.
2. "I understood where people were coming from, but for me, hearing them say 'everything heals with time' was the most frustrating advice of all. It makes you feel like there's some sort of timetable for feeling better and moving on after a split and there really isn't. I like the no-advice route: Just give unconditional love and support."
3. "Don't say 'You're so strong! You'll get over this and move on.' The next person who offers up that little nugget of advice might get punched in the face."
4. "Telling them that you're confident their ex-spouse will protect them financially is a bad idea. Unfortunately, that's a rarity."
5. "If they're at the point of even considering a divorce, giving any advice at all is ill-advised. Don't pass judgement, don't exhaust the person with questions, just shut up and listen. They'll make the decision they need to make when they're ready."
6. "The worst advice is telling the person to take their ex for all they're worth -- and this is coming from a lawyer."
7. "'Stay, no matter what,' would have to be the worst advice."
8. "Don't tell them to take their time hiring a lawyer."
9. "The worst advice is to hint that going through with the split might be a mistake. Obviously it's a decision you really need to think through, but divorce is not always a mistake."
10. "Don't tell them they'll be so much happier after the divorce. You can't be sure of that."
11. "Don't force the idea on them that they have to decide one way or the other and then move forward as quickly as possible. I'm not sure why people on the outside are so invested in you moving on. It's a slow process, emotionally and legally. Rushing through divorce is like ripping off a band-aid before the cut has healed."
12. "The worst advice? Telling a jaded spouse to get revenge in any form. What good could possibly come of that?"
13. "Telling them to stay married because it beats being single. Why? Because that's not necessarily true.
14. "'Just do it' is the worst advice you can offer. Divorce is something that should not be taken lightly. If there's a chance the marriage can work, try to make it work."
15. "There's four words you should never say: 'You'll get over it.'"
Keep in touch! Check out HuffPost Divorce on Facebook and Twitter. Sign up for our newsletter here.
BEFORE YOU GO
PHOTO GALLERY
How To Let Go