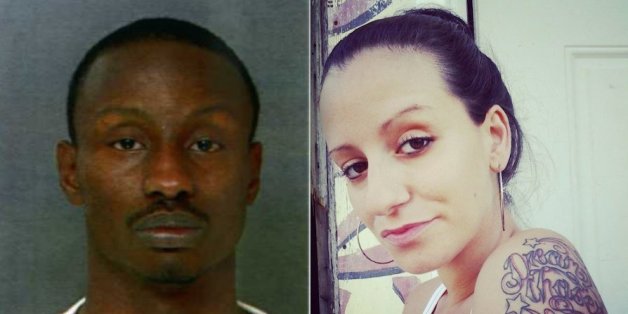 Philadelphia police issued an arrest warrant for a Philadelphia man accused of shooting and killing a pregnant woman and her baby.
Devon Guisherd, 27, is still at large after he allegedly gunned down 25-year-old Megan Doto outside an Adams Avenue home just before 11 a.m. on Sunday. Doto was eight months pregnant, and her baby died following an emergency c-section at a nearby hospital, according to NBC Philadelphia.
Investigators say a male gunman wearing all black opened fire on a car near the apartment where Doto was sitting outside. She was struck in the face. Police believe the suspect -- identified as Guisherd Tuesday morning in a press release -- was aiming for one of Doto's friends.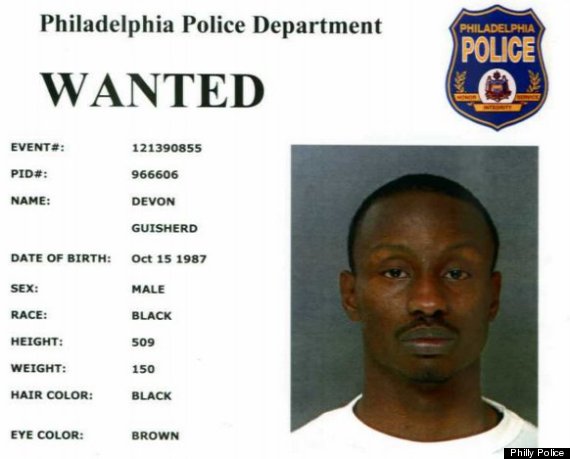 "When I looked back at Megan, she was already struck in the face with the bullet," neighbor Christopher D'Agostino told NBC. "I'm attending to her because it's the only thing I know how to do -- was to attend to her."
D'Agostino rushed to the hospital alongside Doto, police and medics, who performed the emergency c-section. Doctors pronounced Doto dead a short time later, and the baby died early Monday morning.
According to a Philadelphia Police Department press release:
Investigators need your help in finding Guisherd. He's described as a black male with brown eyes, 5-foot-9 and 150 pounds. He may have fled the scene in a Ford Crown Victoria or a light-colored Chevy Impala with tinted windows. Guisherd should be considered armed and dangerous. Anyone with information should call the Philadelphia Homicide Fugitive Unit at 215-686-3068.
On her Facebook page, Doto said she was excited to welcome her baby boy into the world. She said her due date was Oct. 15. Her boyfriend and newborn child's father told NBC that the baby died less than an hour after the shooting. The hospital lists the death at 1:13 a.m. Monday.
Like Us On Facebook |

Follow Us On Twitter |

Contact The Author
BEFORE YOU GO
PHOTO GALLERY
Missing People