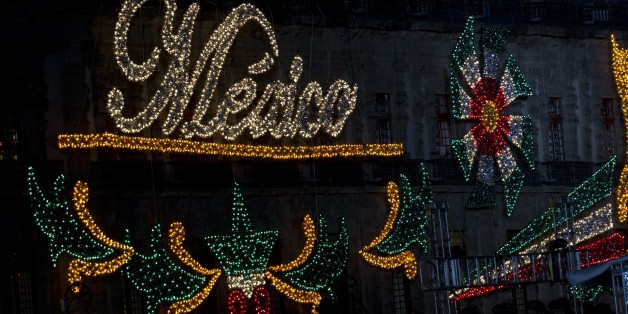 ¡Viva Mexico! ¡Viva Mexico! ¡Viva Mexico!
Mexico celebrates it's independence day on Sept. 16, but the festivities begin the night before with the famous "Grito de Dolores."
El Grito -- meaning the cry in Spanish -- is a massive call and response that commemorates when Father Miguel Hidalgo cried out against the French and Spanish conquerers and against the "gachupín" elite, a term used to refer to the Spanish settlers.
After three centuries of Spanish rule Mexico was faced with changing circumstances after Napoleon Bonaparte conquered Spain, held King Ferdinand VII in captivity and named his brother, Joseph, as king.
Hidalgo's cries for the people to rise up in his small town of Dolores in Mexico eventually led to the Mexican War of Independence.
To honor this, every year on the night of Sept. 15 Mexicans all over the world gather to celebrate "El Grito" with these words:
¡Mexicanos!
¡Vivan los héroes que nos dieron patria!
¡Viva Hidalgo!
¡Viva Morelos!
¡Viva Josefa Ortiz de Domínguez!
¡Viva Allende!
¡Vivan Aldama y Matamoros!
¡Viva la independencia nacional!
¡Viva México!
¡Viva México!
¡Viva México!
Here's how El Grito de Dolores was celebrated:
People gathered in public spaces
And celebrated with fireworks
Some danced
Others went for more adrenaline-filled celebrations
Food and drinks were a must
Mariachis made an appearance
And of course the actual Grito
Happy Independence day to Mexico!
¡Viva México! (Did we mention fireworks?)
Check out the slideshow to learn more about El Grito: