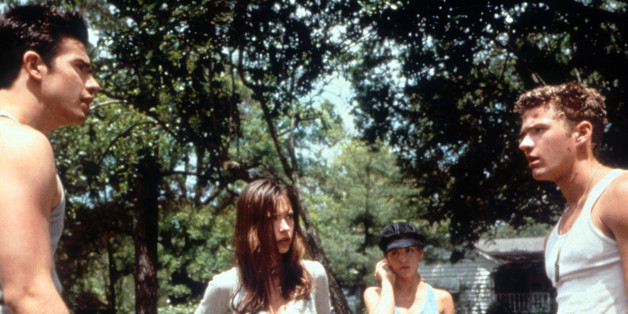 Seventeen years after it became the best of the worst "Scream" wannabes, "I Know What You Did Last Summer" will hit the reset button for another killing season. Sony is reportedly eyeing 2016 for a reboot of the modern slasher classic, with sources telling Deadline.com that it's a top priority for the studio. That makes sense: Sony made a sizable $72.6 million in domestic ticket sales off the original, and another $40 million from its 1998 sequel.
"Oculus" writer/director Mike Flanagan and his screenwriting partner Jeff Howard will handle the script, again based on Lois Duncan's 1973 young-adult novel. Neal Moritz, who produced the original and has since been involved with the "Urban Legend" movies, "Cruel Intentions" and the "Fast and the Furious" franchise, will also produce the remake. Who will take over the roles originated by Jennifer Love Hewitt, Sarah Michelle Gellar, Freddie Prinze Jr. and Ryan Phillippe has yet to be seen, but read on for some things you may not know about the original.
1. "I Know" opened on the heels of a lawsuit.
Before Miramax and its horror-friendly division Dimension Films released "Scream" in December 1996, Sony took dispute with the film's name. Originally titled "Scary Movie," Sony claimed "Scream" was too similar to its 1995 sci-fi movie "Screamers." A multimillion dollar lawsuit was settled out of court. Revenge is the name of the game in slasher films, though, which means Miramax struck back when Sony touted "I Know" as a movie "from the creator of 'Scream.'" The problem? Both Wes Craven and Kevin Williamson (who wrote "I Know") created "Scream." Miramax sued Sony, and the studio nixed the line from ads.
Watch the recalled trailer below.

2. The movie opened Oct. 17, 1997 -- four months before "Dawson's Creek" premiered. Cue crossover references.
Like this scene, where Dawson stands in front of an "I Know What You Did Last Summer" poster.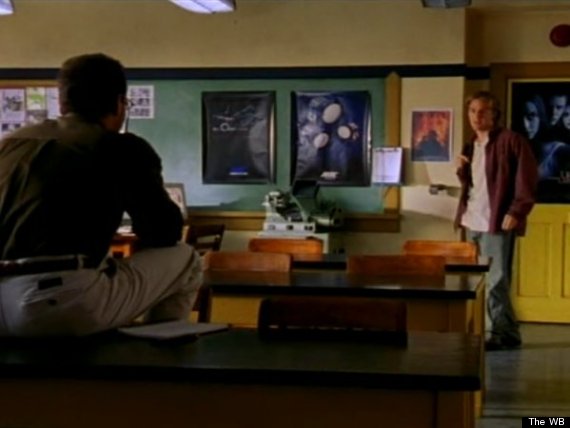 3. Williamson writes dialogue as if it were Southerners gossiping.


"I just mask it and put it in the mouths of savvy teenagers," said Williamson, who was born in North Carolina and grew up in Texas. "But if you really listen, it's just a bunch of Southern people, sitting around talking."
4. Lois Duncan hates the movie.
The bulk of Duncan's novel was killed. The book's basic premise is the same, but it doesn't evolve into a slasher tale. Duncan expressed her distaste for the movie immediately, in part because it seemed to mirror the unsolved shooting of her own daughter eight years prior. "It's not just like I'm real picky," Duncan told the Baltimore Sun, recognizing that Miramax had the legal rights to twist the story however it saw fit. "This [film] simply made statements that were upsetting to me, by trivializing violence and making murder seem like a game, which was not true to the spirit of my book." A rep from the movie's production company, Mandalay Entertainment, said the filmmakers had no knowledge of any ties to Duncan's daughter's death while making the movie.
5. It was sometimes presumed that "I Know" would spawn many sequels, à la "Halloween" and "Friday the 13th." In 1998, The New York Times made some suggestions for what those sequels could look like.
One tip suggested a prequel called ''I Know What You Did in the Summer of '42," in which Jennifer O'Neill seduces a much younger Jonathan Taylor Thomas, who'd previously bedded other thrice-named stars like Jennifer Love Hewitt, Sarah Michelle Gellar, Sarah Jessica Parker and Mary-Louise Parker. Read the Times' seven other suggestions, including "I Know You Took the Last Dim Sum" and a James Cameron epic called "I Know What You Did Last Summer, but Enough About You: Let's Talk About What I Did Last Summer."
6. Jennifer Love Hewitt attended the premiere with then-boyfriend Carson Daly.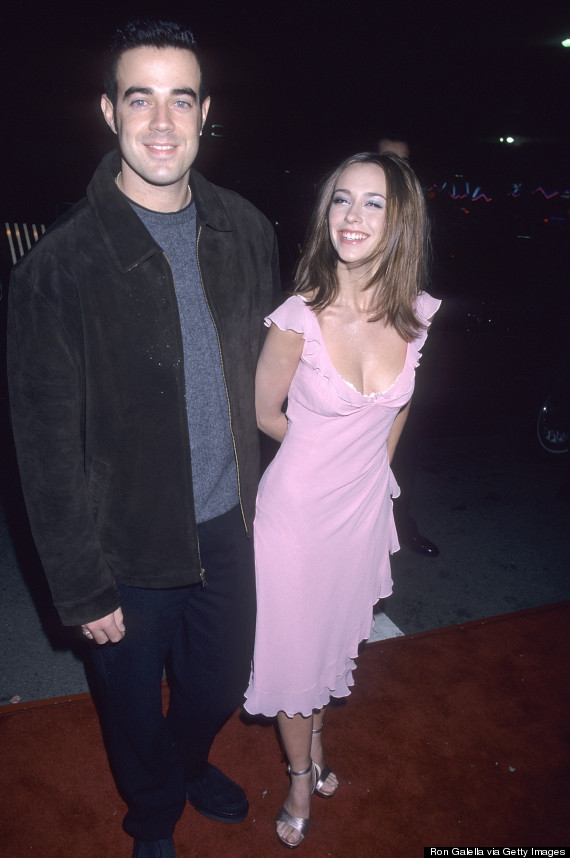 7. "I Know" didn't find much critical favor, but it wasn't outright panned.
"The best shot in this film is the first one. Not a good sign," Roger Ebert wrote. "The story has more holes than the bodies do, but the shocks are efficient, and 'Party of Five's' Jennifer Love Hewitt knows how to scream with soul," Entertainment Weekly's Owen Gleiberman wrote. "Though it flies in the face of credibility and becomes downright silly by its end, 'I Know What You Did Last Summer' knows its way around the rules of the popular horror-film genre: the prefiguring ghost story around the campfire, the teen-age sex that insures murder, the spooky killer, plenty of steamy shower rooms and crab vats, pop-up bodies, references to other films and television and an ending that sets the gurney for as many sequels as the public can stomach," Lawrence Van Gelder said in The New York Times. (The movie has 36 percent on Rotten Tomatoes.)
8. And, of course, a reboot means another chance to see this brilliant scene play out.

BEFORE YOU GO
PHOTO GALLERY
Celebrity News & Photos