TOP STORIES
DYSFUNCTION IN ISIS COALITION "U.S. efforts to build a broad coalition to combat Islamic State on Monday ran straight into the sectarian chasm that has divided the Middle East for centuries, with Arab allies disagreeing over whether Iraq's neighbors—particularly Iran and Syria—should have a role in any military campaign. A group of 26 countries gathering in Paris—including the U.S., Saudi Arabia and Russia—vowed to back the fight against the Sunni extremist organization 'by any means necessary, including appropriate military assistance.' But a day after the U.S. said Arab states were willing to participate in airstrikes, Arab countries attending the Paris meeting gave no sign they were ready to join the military campaign. The U.S. also faced criticism from Russia, Syria's top international ally, which insisted airstrikes on Syria must be coordinated with Damascus and Tehran." Iran is being left out of any military coodination, according to U.S. Secretary of State John Kerry. Last night marked the official beginning of the expanded pursuit of ISIS, with two airstrikes in "support of the Iraqi forces near Sinjar and southwest of Baghdad." [WSJ]
ANTI-EXTREMIST RECRUITMENT TO LAUNCH IN U.S. CITIES "The Obama administration will launch pilot programs in select U.S. cities seeking to discourage Americans from trying to join or fight on behalf of violent extremist groups like Islamic State, Attorney General Eric Holder said Monday. The effort, announced in a video posted on the Justice Department website, is in advance of a planned White House summit next month designed to bring attention to the problem of violent extremism recruitment in the U.S." In the Middle East, Turkey is "one of the biggest sources of [ISIS] recruits … [as] a NATO member with an undercurrent of Islamist discontent." [WSJ]
3,000 TROOPS, $750 MILLION TO EBOLA FIGHT "President Obama will announce Tuesday that the U.S. military will take the lead in overseeing what has been a chaotic and widely criticized response to the worst Ebola outbreak in history, dispatching up to 3,000 military personnel to West Africa in an effort that could cost up to $750 million over the next six months, according to senior administration officials. By the end of the week, a general sent by U.S. Africa Command will be in place in Monrovia, Liberia — the country where transmission rates are increasing exponentially — to lead the effort called Operation United Assistance." [Story, Image via WaPo]

'INDEPENDENCE FEVER SPREADS TO SPAIN' "As the campaign for Scottish independence enters its final week,Catalonia is launching the next phase in its attempt to break away from Spain. On Monday, the regional parliament began laying the groundwork to pass a law allowing a referendum on 9 November. The Catalan leader Artur Mas told the Catalan parliament that the law would pave the way for the region to call non-binding consultations. 'This would mean that Spain would effectively bury the 'old Spain' and rediscover that it is a country made up of several nations,' he said." [The Guardian]
TALIBAN SUICIDE BOMBER KILLS 3 NATO TROOPS IN KABUL The blast killed three NATO troops and wounded 20 more civilians and troops. The car bomb was detonated just a few hundred yards from the United States embassy in Kabul. [Story, Image via WaPo]
BLACK LUNG'S MAKING A COMEBACK "The proportion of coal miners who suffer from an advanced form of black lung disease has skyrocketed in central Appalachia in recent years, according to experts with the National Institute for Occupational Safety and Health. In a letter published Monday in the American Journal of Respiratory and Critical Care Medicine, the NIOSH scientists wrote that the prevalence of progressive massive fibrosis, or PMF, a particularly lethal form of black lung, had reached its highest rate since the 1970's in Kentucky, Virginia and West Virginia." [HuffPost]
NUMBER OF UNINSURED AMERICANS DROPS 8% "Federal researchers reported on Tuesday that the number of Americans without health insurance had declined substantially in the first quarter of this year, the first federal measure of the number of uninsured Americans since the Affordable Care Act extended coverage to millions of people in January. The number of uninsured Americans fell by about 8 percent to 41 million people in the first quarter of this year, compared with 2013, a drop that represented about 3.8 million people…" [NYT]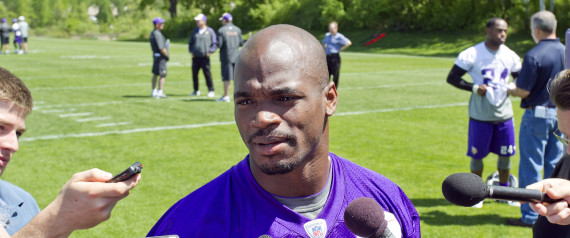 PETERSON: 'I AM NOT A CHILD ABUSER' "Just hours after Minnesota Vikings running back Adrian Peterson apologized for injuring one 4-year-old son, KHOU-TV in Houston reported that he has also been accused of injuring another 4-year-old son. Both incidents involve Peterson allegedly injuring a young child while administering punishment." Peterson has spoken out about the allegations, and the running back has been reinstated to play this Sunday. [HuffPost]
WHAT'S BREWING
NEW iPHONE PRE-ORDER RECORD "A new iPhone, a new record. Apple said Monday that it sold more than 4 million new iPhones 6s in the first 24 hours they were on sale, breaking the previous record for pre-order sales." And this is what a plane loaded up with 195,000 of those bad boys looks like. [HuffPost]
'BOURNE AGAIN' Matt Damon's headed back to the Bourne franchise for some more one-man takedowns. [Deadline]
'THE HUNGER GAMES: MOCKINGJAY' TRAILER IS HERE So much symbolism in those white roses. [Vulture]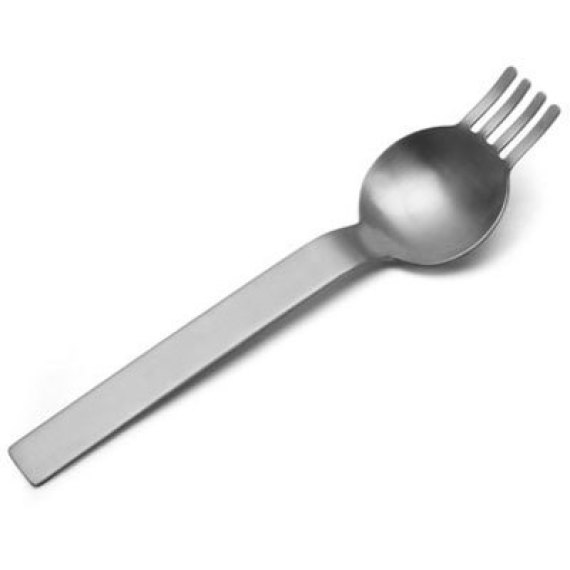 MEET THE RAMEN NOODLE SPORK Because it needed to be easier to slurp noodles on your couch in your pajamas. [HuffPost]
YOU'RE WASTING MONEY ON WORKOUTS Here's where's it's going. [HuffPost]
ON THE BLOG
'THIS IS THE WORST REFUGEE CRISIS SINCE WWII' From Jan Egeland, Secretary General, Norwegian Institute of International Affairs: "We started this year with a frightening record: More than 51 million fellow human beings were forcibly displaced from their homes by conflict and human rights abuse. It is the highest number recorded since the refugee crisis following World War II. As we are now approaching mid-September 2014, we do not know exactly how many men, women and children have been forced to flee their homes. What we do know is that the number is dramatically higher than at the start of the year." [HuffPost]
WE THOUGHT YOU SHOULD KNOW
~ You can sniff out a potential life mate based off their political ideology, which gives them a specific smell.
~ Here's how Kate Middleton prepared for her second pregnancy.
~ Apple has a page dedicated to removing U2's album from your devices.
~ Binge-watching is about to take Europe by storm as Netflix launches there this week.
~ The first still for Brad Pitt and Angelina Jolie's upcoming film, "By the Sea," proves this one might be even sexier than "Mr. and Mrs. Smith."
~ A photo of Beyonce holding a glass of champagne is throwing those baby rumours into question.
~ This August was the hottest on record since 1881.
~ Apparently no one at Urban Outfitters cracked open a history book before putting this incredibly tasteless Kent State sweatshirt on sale.
~ "I Know What You Did Last Summer" is making a comeback, because everyone loves seeing your friends killed off one by one.
~ And Robin Thicke has some lying issues to deal with.
Got something to add? Send tips/quips/quotes/stories/photos/events/scoops to Lauren Weber (lauren.weber@huffingtonpost.com). Follow us on Twitter (@LaurenWeberHP). Does somebody keep forwarding you this newsletter? Get your own copy. It's free! Sign up here.