You may have heard of a charming school called U.Va. and of its charming city called Charlottesville, Virginia, but we bet you don't know just how stellar Charlottesville truly is.
There are many things to see in Charlottesville, from historic sites to artisan trails to orchards and wide-open fields. But to truly experience this town, it's best to just do it like a Wahoo -- that's the nickname students at the University of Virginia have given themselves (supposedly after a fish that can drink twice its body weight, but most likely because of an age-old baseball rivalry).
So dust off the porch rocking chair, bust out the Vineyard Vines, and get ready for a fun-filled fall fiesta in Charlottesville, Wahoo-style.
1. Start your mornings at Bodo's Bagels
On any given Saturday, you'll meet students and locals chowing on authentic New York-style water bagels, topped with everything from sausage to vegetables to honey pecan cream cheese. It doesn't hurt that the bagels are unbelievably cheap, either.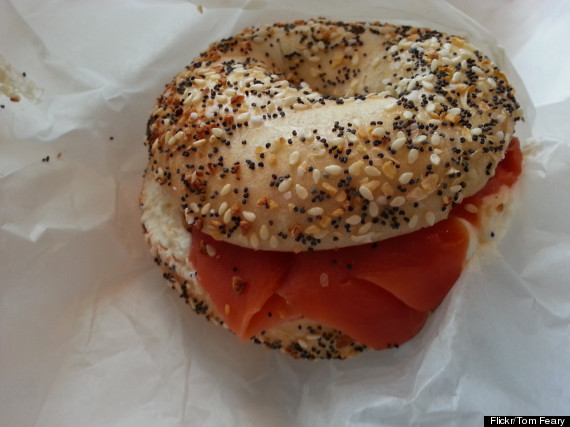 2. Sway and sing "hoo-rah-ray" like a Who from Whoville
Let's be honest: it doesn't happen incredibly often. But when the Hoo football team does score a touchdown, the fans all link arms and sing "The Good Old Song" while they sway back and forth, not unlike the Whos 'round the Christmas tree in "How The Grinch Stole Christmas." Whether you're on their team or not, the whole thing is kind of precious to watch.

3. See a show at The Paramount Theater
With a Greek facade and ornate interior, the Paramount heralded the golden age of cinema when it opened in the 1930s. A stellar restoration wrapped up in 2004.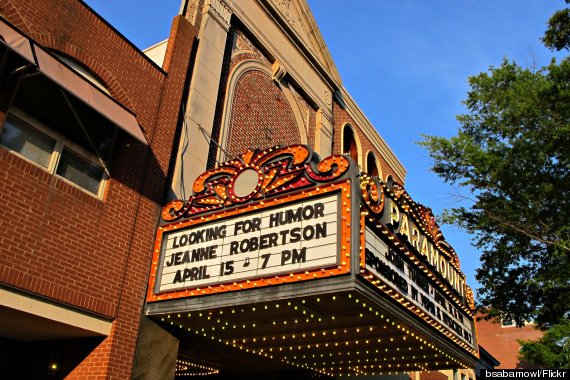 4. Streak the Lawn
The first recorded act of streaking on the U.Va. campus took place in 1937, when "some of the first-year men got terribly thirsty" and "forsook their pajamas." Since then, it's become a U.Va. tradition to run naked across the Lawn, kiss the statue of Homer and sprint back across. Of course you can also admire the Lawn's beauty in broad daylight, clothed.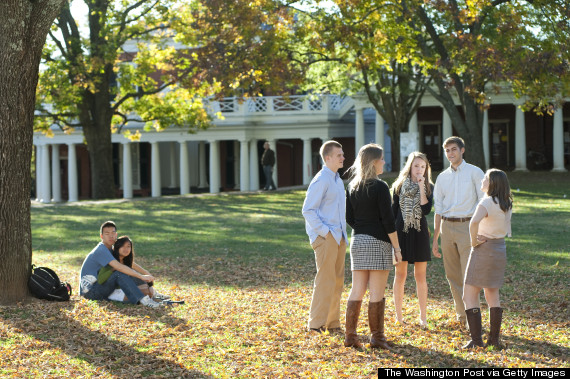 5. Take a breakfast shot at Boylan
Burger bar, night club, game-day brunch spot, shuffleboard tournament venue... Boylan Heights is the classic college dive that does it all. Of special interest is the bar's rumored, off-the-menu "breakfast shot" that tastes something like pancakes and butter. Expect to see all your friends there...even the ones you haven't met yet.

6. Get your Jefferson on
Our third president founded U.Va. in the early 1800s, recruiting the original faculty and designing the Academical Village, which is now the charming heart of campus. You can explore Jefferson's Rotunda, modeled after the Pantheon in Rome, on free daily tours (though the interior is currently closed for renovation). Near campus is Monticello, where you can live a day in Jefferson's life on his sprawling Southern plantation.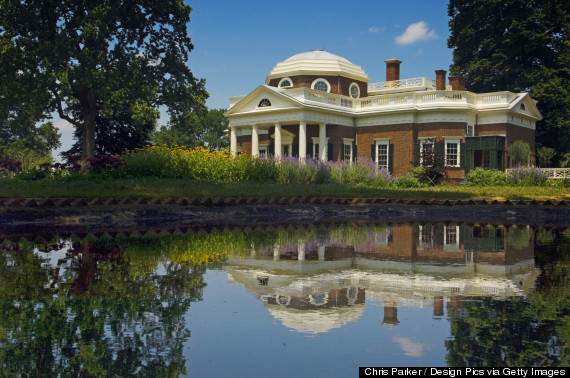 7. Go for a run... in a T-shirt longer than your shorts
Newsweek didn't rank U.Va. "Hottest for Fitness" for nothing -- the Charlottesville sidewalks are continually packed with joggers. For girls at U.Va., the trendiest outfit involves Nike running shoes, a baseball cap and a T-shirt that pretty much covers your track shorts... and guys still can't figure out why it's so popular. Biking -- both competitive and for fun -- is big here, too.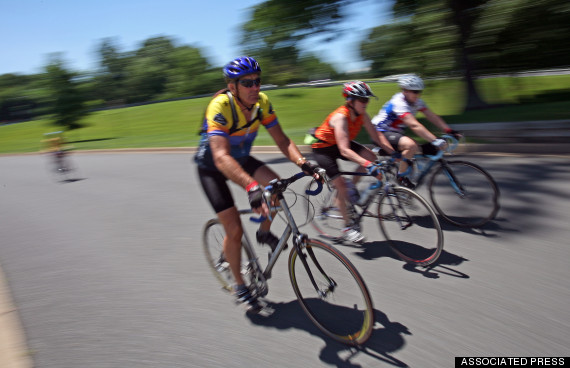 8. DON'T watch a race at Foxfield
They say that if you see a horse at Foxfield, then you're not doing it right. At this steeplechase race just a few miles from campus, it's all about the student tailgates.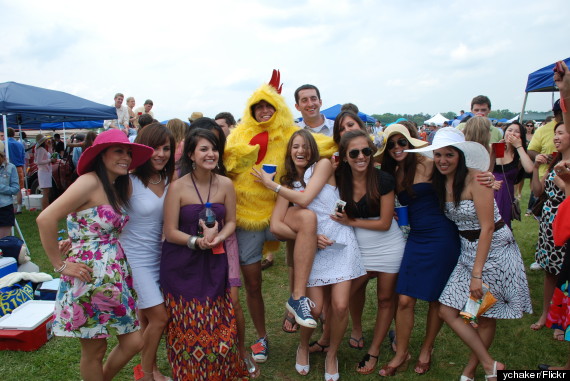 9. Hit the Downtown Mall after five
Charlottesville's quaint, brick-lined row of shops turns into an old-school block party on Friday evenings during summer, when live bands and food vendors come out for "Fridays After Five." During the rest of the year, peruse more than 120 shops and oodles of special cultural events, from chamber music concerts to a beer fest.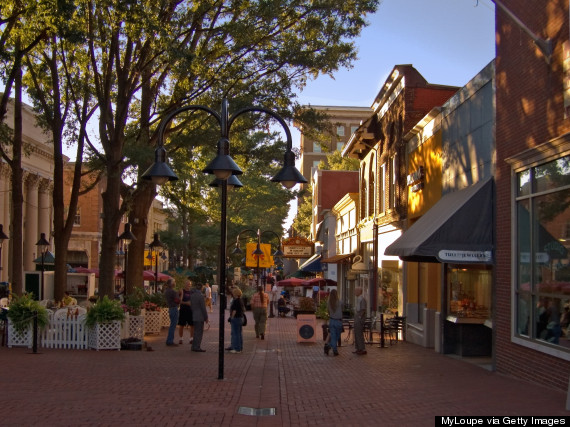 10. Go for a (wild) Sunday drive
For being such an action-packed college town, Charlottesville is crazy-close to some of the most beautiful country roads you'll ever drive. Load your friends in a pickup, crank the throwback country songs, and let the road show you cows, geese and hay bales.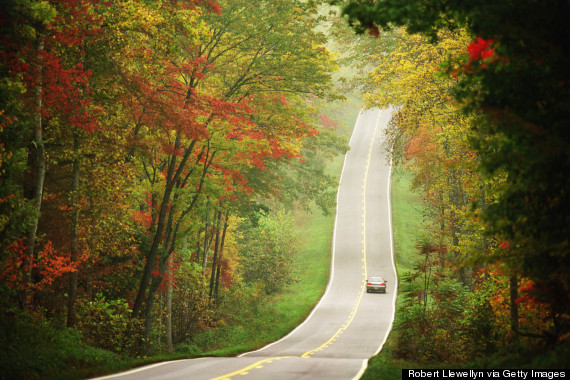 11. Take melty cheese to the face at Christian's
The U.Va. branch of this neighborhood pizza joint stays open late for all your early-morning cheese needs. And it's not "cheesy" in quality: slices are "gooey," "beautiful" and, most importantly, "cheap."

12. Stock up on moonshine at the ABC store
In Virginia, you've got to buy your liquor at one of over 300 state-owned ABC stores. They're basically a wonderland for cocktail mavens -- the college folk will go for Burnett's vodka in a plastic bottle, but our favorite treat is homegrown Virginia Lightning, distilled on local farms.
13. Track the Zs and IMPs
You'll see big, mysterious tags all over campus, purportedly painted by U.Va.'s elite underground societies: the Z Society (a "semi-secret ring society") and the IMP Society (dedicated to "spreading revelry"). One tag you'll never see? The sign of the Sevens -- this society is too private for even the classiest graffiti. The only way you'll know a Seven is at their funeral, when other Seven members deliver a banner and ring the Chapel bells seven times every seven seconds for seven minutes. Spooky.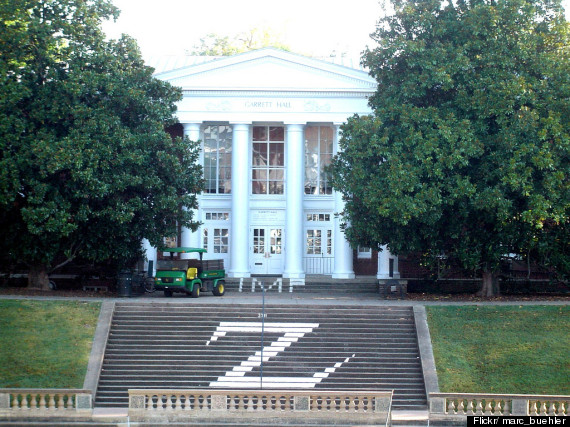 14. Pull up a plastic chair at Coupe's
This homey patio hosts live music every night of the week, with some of the "best cheese fries in Charlottesville" to boot. A cold PBR under the twinkly lights will trick you into feeling classy before a wild night out.
15. Step into a country living magazine
At Pippin Hill Farm just outside Charlottesville, the picturesque vineyards and Winery Tasting Room are pure magic. But the real highlight is top-notch lunch cuisine on the veranda -- with a bountiful cheese plate and big deck chairs, the setup is straight out of a magazine.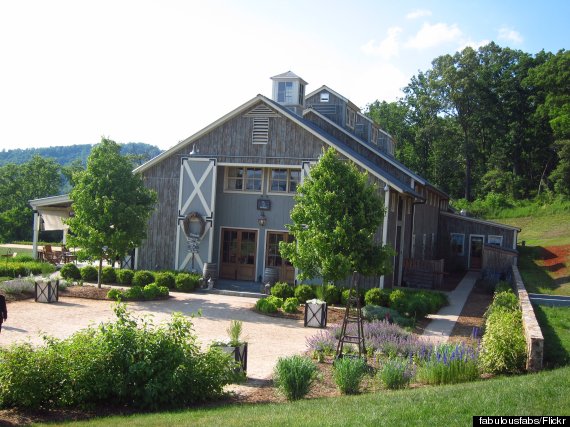 CORRECTION: A previous version of this article mentioned the Dave Matthews Band "got started" at the Paramount Theater. In reality, DMB got its start at Trax, another Charlottesville venue that is now closed.
BEFORE YOU GO
PHOTO GALLERY
6 Historic B&Bs Under the Southern Sun