Baltimore Orioles All-Star Adam Jones wasn't going to celebrate his team's first division title since 1997 without the fans. After the O's celebrated in the locker room, Jones brought the party back onto the field.
And he brought many, many pies with him.
Along with slamming pies in his teammates' faces, as he usually does after games, Jones ran around Camden Yards and pied a handful of random Orioles fans. The fans looked more than happy to take part in the pie-in-the-face tradition.
"I don't know how many people have been here since 1969, but they haven't celebrated at home since 1969," Jones said, referring to the last time Baltimore clinched the AL East at home.
Of course, Jones also got pied.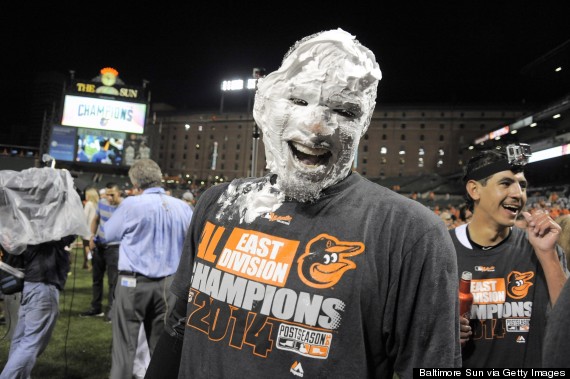 Just look how much fun they're having.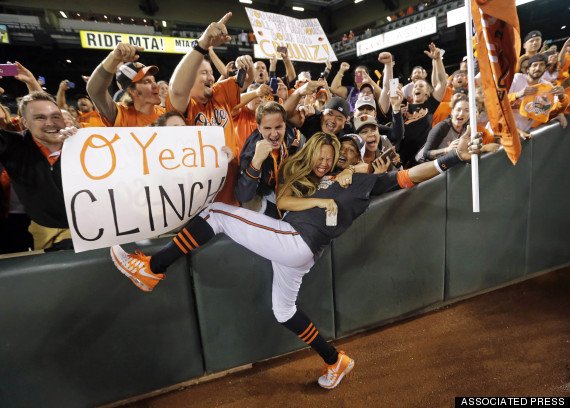 Jones even celebrates with the Orioles' grounds crew.
Jones and the grounds crew. That's an unreal moment: pic.twitter.com/QYJujpzWdj

— Cespedes Family BBQ (@CespedesBBQ) September 17, 2014