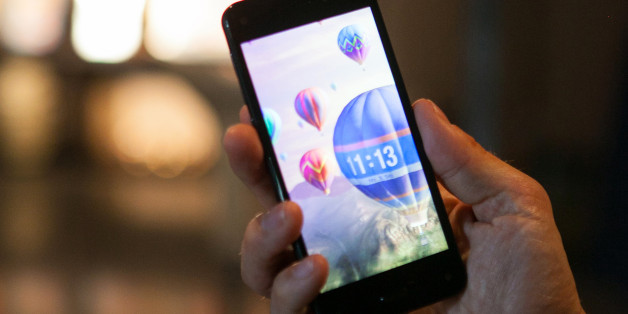 Amazon planned to cut the price of its much ballyhooed smartphone at some point, but the retail giant moved faster than anticipated, an Amazon executive admitted Wednesday.
The Fire Phone, released in late July, was initially priced at $199 with a two-year contract. When it was announced, critics wondered why Amazon would aim so high. The phone didn't seem better than similarly priced premium phones from Apple and Samsung. Why would those companies' rabidly loyal fans -- Apple and Samsung control over 70 percent of the U.S. smartphone market, according to comScore -- make the switch to a new phone and operating system?
They didn't. In August, The Guardian's Charles Arthur estimated that Amazon had sold fewer than 35,000 phones in the first 20 days.
Less than two weeks later, and the day before Apple announced its new lineup of iPhones, Amazon cut the price drastically to 99 cents.
The writing was on the wall. "We heard the feedback," Dave Limp, senior vice president of devices at Amazon, said in an interview with The Huffington Post. "We ... heard it from customers that they expected more value. We had had a plan to reduce the price. To be perfectly honest about it, it was going to happen a little later."
Limp declined to say when Amazon had initially planned to reduce the price of the Fire Phone. He made his comments after the company unveiled its new lineup of Kindle tablets and eReaders at a small event for journalists in lower Manhattan.
Amazon deviated from its usual pricing strategy with the Fire Phone, which CEO Jeff Bezos had unveiled with much fanfare at an event in June near the company's Seattle headquarters. Historically, Amazon has sold hardware -- it makes tablets, eReaders and a box that connects to your TV to stream content from the Internet -- at break-even prices and makes its money when people use the devices to buy content or things.
Amazon executives believed that the sensor-packed phone, which the company reportedly spent four years developing, was a premium device. But the gesture control, 3D effects and other bells and whistles haven't been a hit with consumers.
"I think we've gotten to the right place now," Limp said in the interview. "It was a bit of a road to get there. But I think that customers are reacting positively to the new pricing. We've got a big holiday ahead of us, so we'll see how it goes from there."