The Anne Douglas Center for Women at the Los Angeles Mission is a space that offers women shelter, clothing and food. But more importantly, it offers women counseling to break off ties to abusive pasts, harmful substances or other destructive patterns. The center recently added a therapeutic arts element to their rehabilitation program and what better way to raise funding for said arts program than a benefit of the students' original work?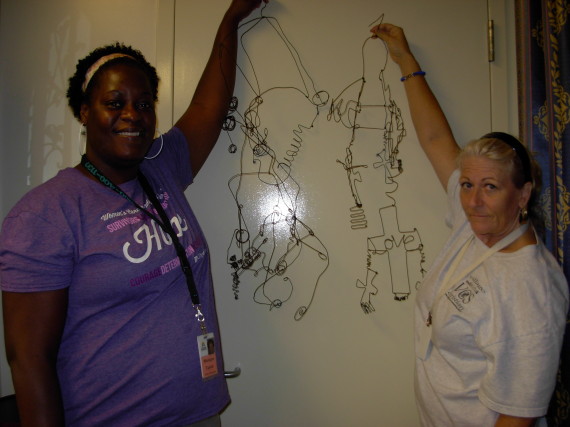 On Saturday, September 20, The Anne Douglas Center presents an arts fundraiser called "Turning Wounds Into Light," to benefit its burgeoning arts curriculum. The benefit, presented by The Los Angeles Arts Alliance, LUMILLA MINGUS and an array of local Los Angeles artists, takes its title from the Georges Braque quote: "Art is a wound turned to light."
"We have all had traumatic events happen in our lives," reads a statement for the event. "The loss of a loved one or a job or a home, a sickness, a divorce or a bad breakup. At some point while going through these challenges, we temporarily lose our confidence, our faith even sometimes our identity. But most of us are lucky and we are able to get through these times with the help of good friends and family. Although we are wounded and hurt we move forward. We also have the ability to help turn our wounds into lights. These lights shine and help others to move through the challenges of life with hope."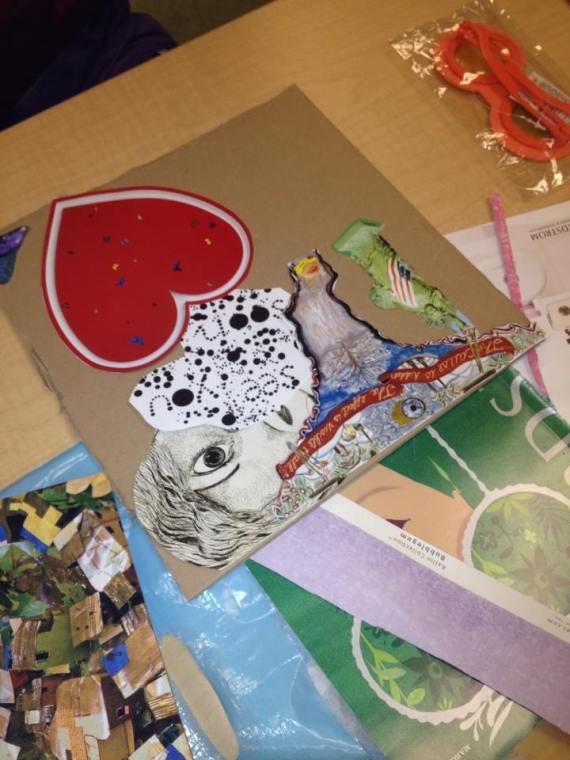 The Women's Shelter's arts initiative aims to use creativity, imagination and self-expression to heal personal wounds and alleviate past trauma. Through creating images, the women of the Anne Douglas Center discover their authentic voice, personal narrative and ability to create meaning from past troubles. The program will also provide the women with artistic skills to take into the outside world after their rehabilitation.
Thus far the students have created wire mobile sculptures, multimedia collages and ceramic paintings. Some artists' works are symbolic of their past struggles while others have visualized more abstract concepts such as their faith or passion for music and love.
The event takes place at Bruce Lurie Gallery in Los Angeles from 6 p.m. to 10 p.m. Follow the link to make a donation and purchase a ticket for $20, and learn more on the event's Facebook page. See a glimpse of the Anne Douglas Center's artists with their finished products and works-in-progress below.