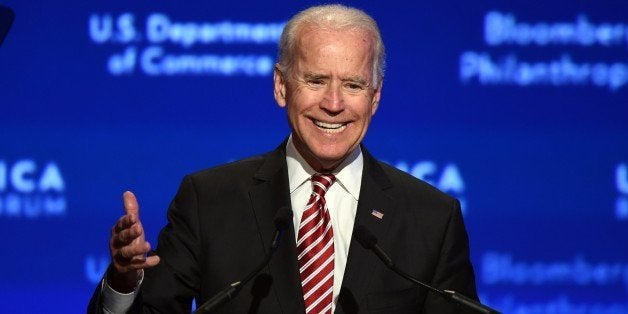 Vice President Joe Biden apologized on Wednesday for using the term "Shylocks," which some Jews deem offensive, in a Tuesday speech for the Legal Services Corporation's 40th anniversary campaign.
Biden talked about how his son Beau visited Iraq while he was Delaware's attorney general and found that one of the things veterans and service members needed most was legal help for those who had been victims of unfair banking practices.
"When he was over there in Iraq for a year, people would come to him and talk about what was happening to them at home in terms of foreclosures, in terms of bad loans that were being, I mean these Shylocks who took advantage of, of these women and men while overseas," he added.
"Shylock" is a Jewish moneylender in Shakespeare's "The Merchant of Venice" who demands a pound of flesh from a man who fails to repay a loan.
Abraham Foxman, the national director of the Anti-Defamation League, a group whose mission includes fighting anti-Semitism, chided Biden for using the term in his speech.
"Shylock represents the medieval stereotype about Jews and remains an offensive characterization to this day. The Vice President should have been more careful," Foxman told Yahoo News.
"We see once again how deeply embedded this stereotype about Jews is in society," he noted.
"Abe Foxman has been a friend and advisor of mine for a long time," Biden said in a statement provided to The Huffington Post.
"He's correct, it was a poor choice of words, particularly as he said coming from 'someone as friendly to the Jewish community and open and tolerant an individual as is Vice President Joe Biden.' He's right," Biden added.
According to BuzzFeed, Biden followed his apology with another misstep, referring to Asia as "the Orient."
BEFORE YOU GO