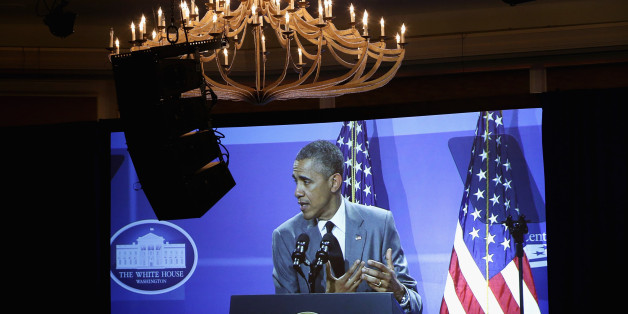 Well, that was short-lived.
Despite a brief, small rise in America's trust in the media in 2013, the US has returned to hating the press more than ever, a new Gallup poll found. Only 40 percent of Americans now say they believe that the media reports the news "fully, accurately, and fairly."
It's 4 percent less than last year, and right back to where we were in 2012 when the U.S. distrust in the media hit a record high.
Take a look at the chart below, via Gallup: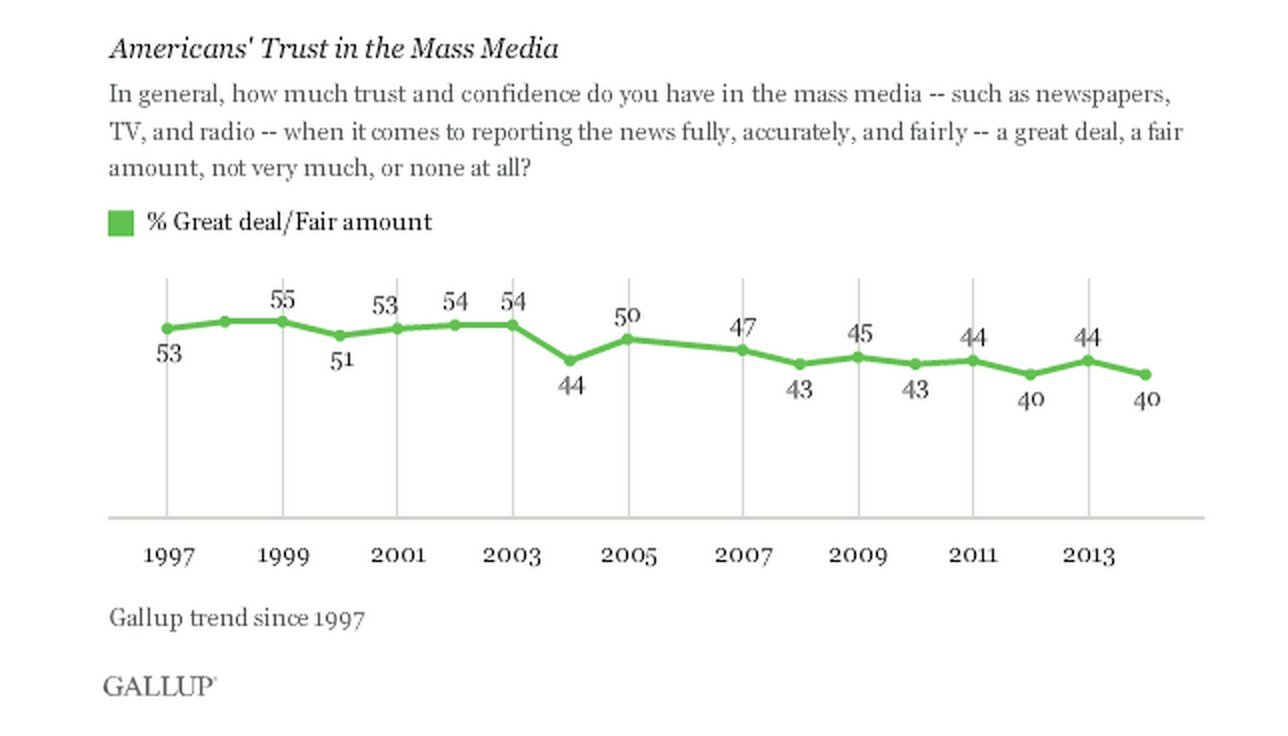 Americans are once again showing the least amount of trust in mass media since Gallup began tracking this data in the 1990's.
Trust in the media was down among both Democrats and Republicans, with Democratic trust hitting a 14-year low. Just 54 percent of Democrats said they have confidence in US media, a trend Gallup said could be related to an increase in Americans claiming that the media has become "too conservative." But the pollster noted that there may be another major factor in the drop in trust: social media.
"As the media expand into new domains of news reporting via social media networks and new mobile technology, Americans may be growing disenchanted with what they consider "mainstream" news as they seek out their own personal veins of getting information," Gallup wrote.
The poll falls right in line with a new study published Tuesday by the Media Insight Project. The survey found that three-fourths of African Americans and two-thirds of Latinos who follow the news don't trust the media to accurately tell the stories of their communities.
Visit Gallup to see how the survey was conducted.