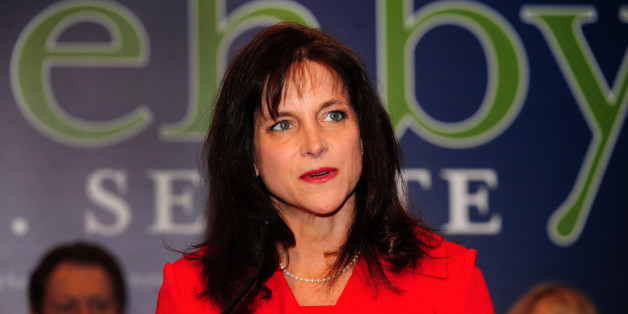 A Republican running for the U.S. Senate appears to have taken down her campaign website's "issues" page after BuzzFeed reported that both her health care and economic plans appeared to have been lifted from other sources.
Dr. Monica Wehby, who is challenging Sen. Jeff Merkley (D-Ore.), had emphasized her medical background and said it gives her a unique perspective on health care reform. But her plan contains sections that bear a remarkable resemblance to the wording in a survey done for Crossroads GPS, a group founded by GOP strategist Karl Rove.
The plagiarism allegations come as Wehby has said her positions are evidence-based, rather than ideological.
Merkley's campaign took the opportunity Wednesday to argue that Wehby's policy stances, and the sources for them, are out-of-step with Oregon voters.
"The entire basis for Monica Wehby's campaign is her so-called expertise on health issues, but today Oregonians are learning that Wehby plagiarized her entire health care plan directly from Karl Rove, the hatchet man behind George W. Bush," Merkley campaign spokeswoman Lindsey O'Brien said in a statement. "Monica Wehby copied Mitt Romney's tax plan, plagiarized Karl Rove's health care plan and lifted the rest of her anti-middle class agenda straight from the oil billionaire Koch brothers. There is no question that in the Senate Monica Wehby would be a rubber stamp, voting with Senate Republicans and the billionaire Koch brothers against Oregon's priorities."
Though Wehby spokesman Dean Petrone told BuzzFeed Tuesday that the plagiarism charges were "absurd," they apparently were enough to necessitate removing the content in question.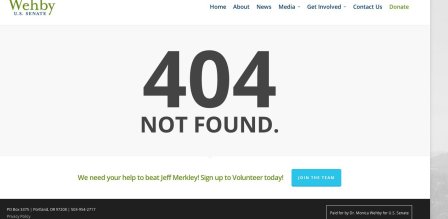 Plagiarism charges have had serious ramifications in other Senate contests. Sen. John Walsh (D-Mont.), for instance, withdrew from the race following allegations that he had plagiarized portions of his master's thesis.
UPDATE: 7:24 p.m. -- Wehby's campaign said Wednesday that the staff members who wrote the health reform and economic plans were fired after the plagiarism allegations surfaced.
"These website pages were authored by staff who are no longer employed by the campaign and were immediately removed once brought to our attention," campaign spokesman Dean Petrone said in a statement. "Dr. Wehby will continue to fight against Jeff Merkley's attempts to distract voters from his failure to help middle and working class Oregon families."
BEFORE YOU GO
PHOTO GALLERY
Women In The U.S. Senate