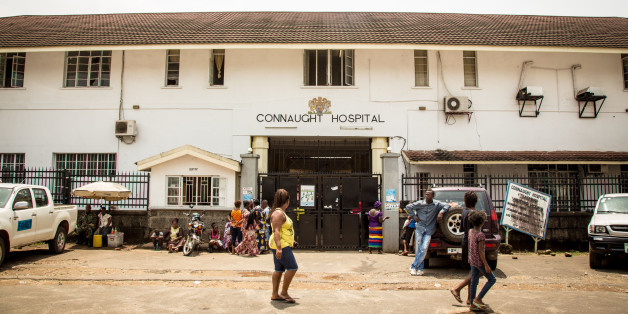 (Updates with vote by Security Council, adds comments by U.N. chief Ban Ki-moon, WHO Director-General Margaret Chan, MSF worker from Liberia)
By Michelle Nichols
UNITED NATIONS, Sept 18 (Reuters) - The United Nations will create a special mission to combat Ebola, deploying staff in the worst-affected states - Liberia, Guinea and Sierra Leone - as the U.N. Security Council declared the outbreak a "threat to international peace and security."
U.N. Secretary-General Ban Ki-moon said he will appoint a special envoy to head the U.N. Mission for Ebola Emergency Response (UNMEER), which will push a "rapid and massive mobilization" of people, material and financial resources.
"This international mission ... will have five priorities: stopping the outbreak, treating the infected, ensuring essential services, preserving stability and preventing further outbreaks," Ban told the Security Council on Thursday.
The 15-member council unanimously adopted a U.S.-drafted resolution on Thursday calling on states "to lift general travel and border restrictions, imposed as a result of the Ebola outbreak, and that contribute to the further isolation of the affected countries and undermine their efforts to respond."
The resolution was co-sponsored by some 131 states, which the U.S. ambassador to the United Nations, Samantha Power, said was the most support given to a Security Council resolution. It is only the third time the council has taken such action on a public health crisis after adopting two resolutions on HIV/AIDS.
The United Nations action comes as the United States unveiled plans to send 3,000 troops and build 17 treatment centers, France announced plans to install a military hospital, and Cuba, China, Britain and others have pledged medical workers, health centers and other forms of support.
At least 2,630 people have died in the worst outbreak of Ebola virus since the disease was identified in 1976; it has so far infected at least 5,357 people in West Africa, the World Health Organization said on Thursday.
Jackson Naimah, a Medecins Sans Frontieres team leader in an Ebola treatment center in the Liberian capital, Monrovia, appealed to the Security Council for help. "The future of my country is hanging in the balance," he said via video link.
"We are trying to treat as many people as we can, but there are not nearly enough treatment centers and patient beds," he said. "People are sitting at the gates of our centers, literally begging for their lives. They rightly feel alone, neglected, denied - left to die a horrible, undignified death."
Ebola is spread by contact with the body fluids of infected people. The outbreak began in Guinea in March and has spread to Liberia, Sierra Leone, Nigeria and Senegal. An unrelated outbreak has happened in the Democratic Republic of the Congo.
WHO Director-General Margaret Chan said an "exponentially rising caseload threatens to push governments to the brink of state failure."
"WHO has successfully managed many big outbreaks in recent years. But this Ebola event is different. This is likely the greatest peacetime challenge that the United Nations and its agencies have ever faced," Chan told the Security Council.
"Everything now is unprecedented. Everything now is happening faster than ever before," she said.
Ban told the council he hoped an advance team for the new U.N. mission would be on the ground before the end of the month. He is due to brief the 193-member U.N. General Assembly on his plans for the mission on Friday. (Reporting by Michelle Nichols; Editing by Steve Orlofsky)
BEFORE YOU GO
PHOTO GALLERY
Ebola in West Africa