You can always count on Craigslist for some highly questionable listings. Take, for example, the guy who tried to pawn off some girl he met at Burning Man to any interested party -- or this man and his (free!) human-sized hamster wheel.
Some of our favorite listings have been posted by people looking to sell their exes' stuff. Below, a sampling of the most ridiculous, "Jerry Springer"-esque listings to ever be written by angsty exes on Craigslist.
1. This "plush-ass" Simmons Beautyrest mattress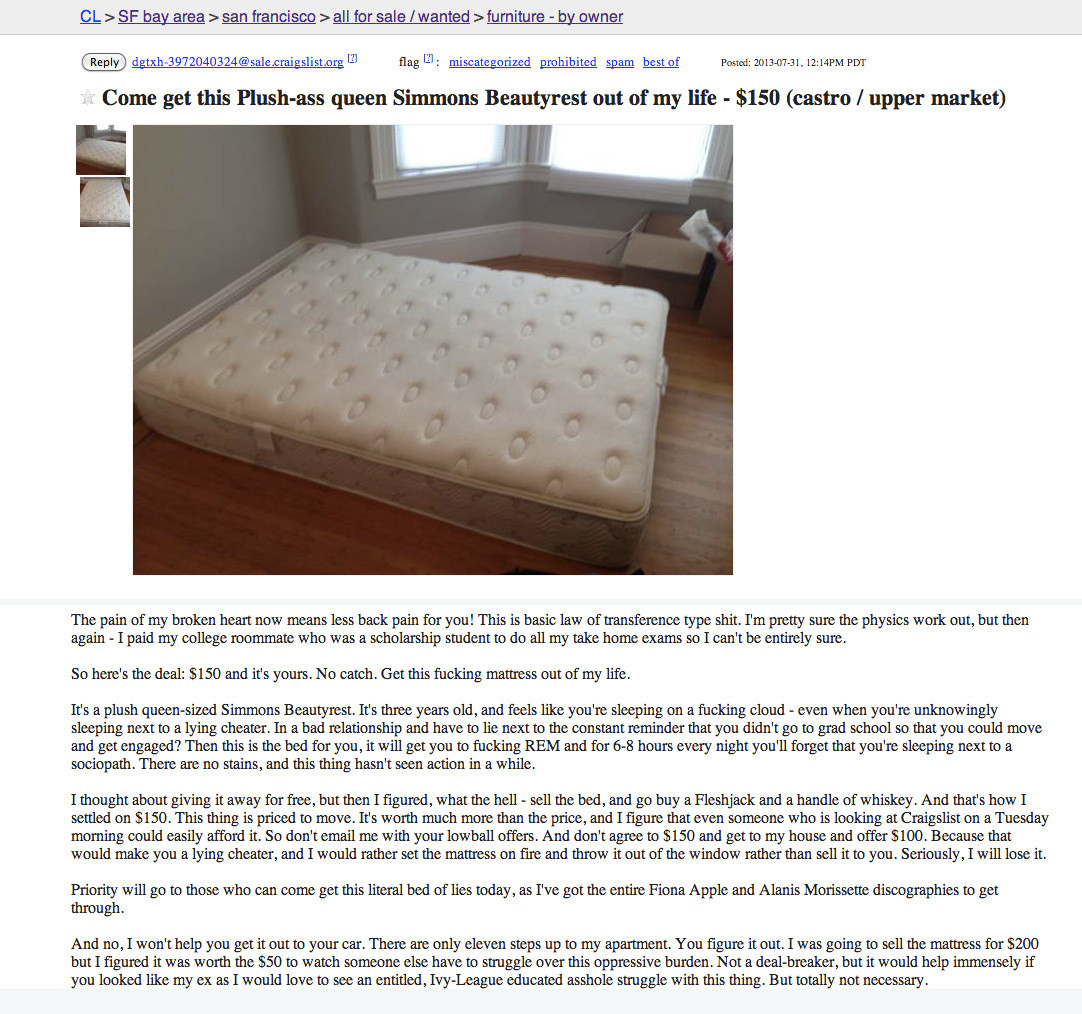 2. Satan's engagement ring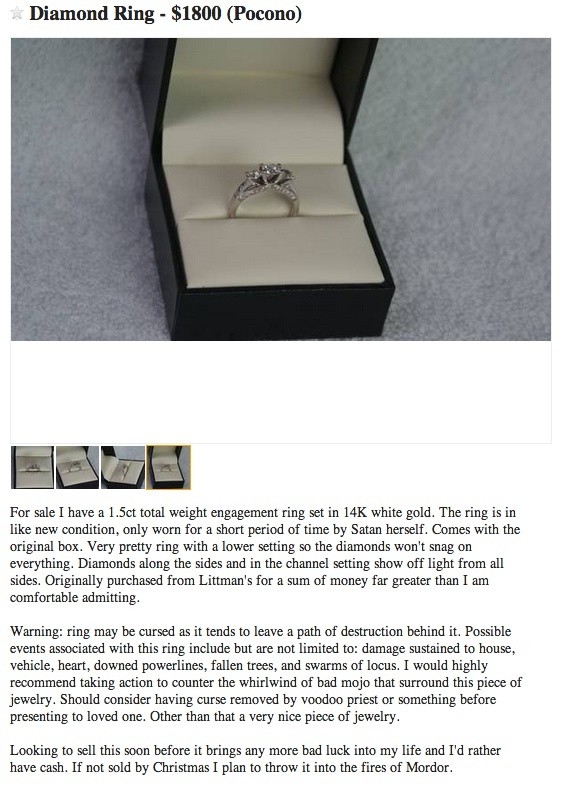 3. Assorted goods once owned by a "lying cheating" husband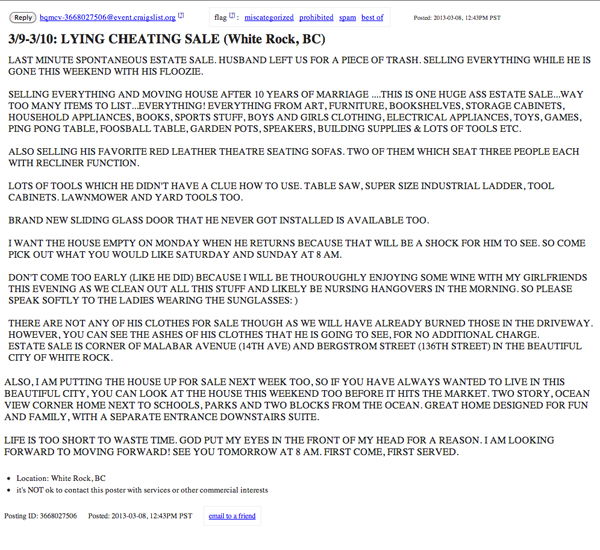 4. This extremely effective "divorce couch"
5. This dresser possessed by some guy's evil ex-girlfriend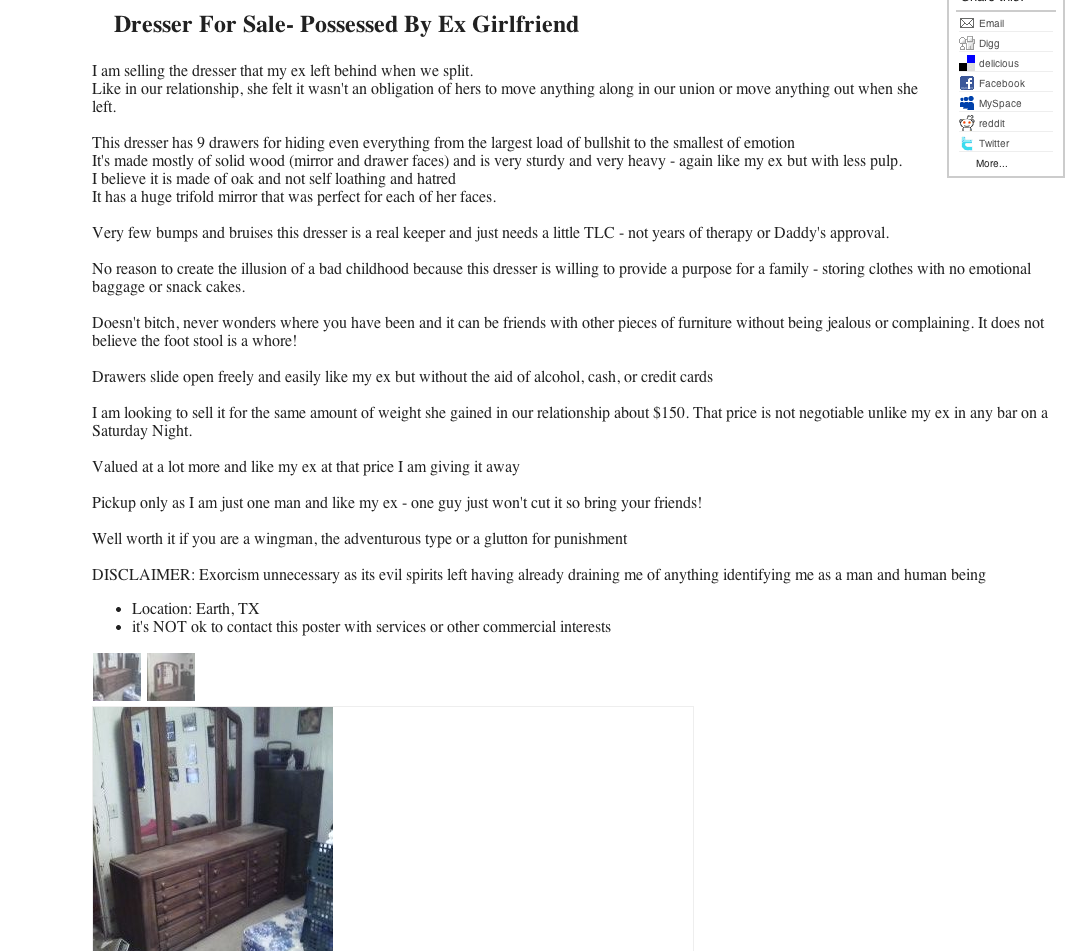 6. This totally depressing unused engagement ring
7. This dude's GMC Sierra truck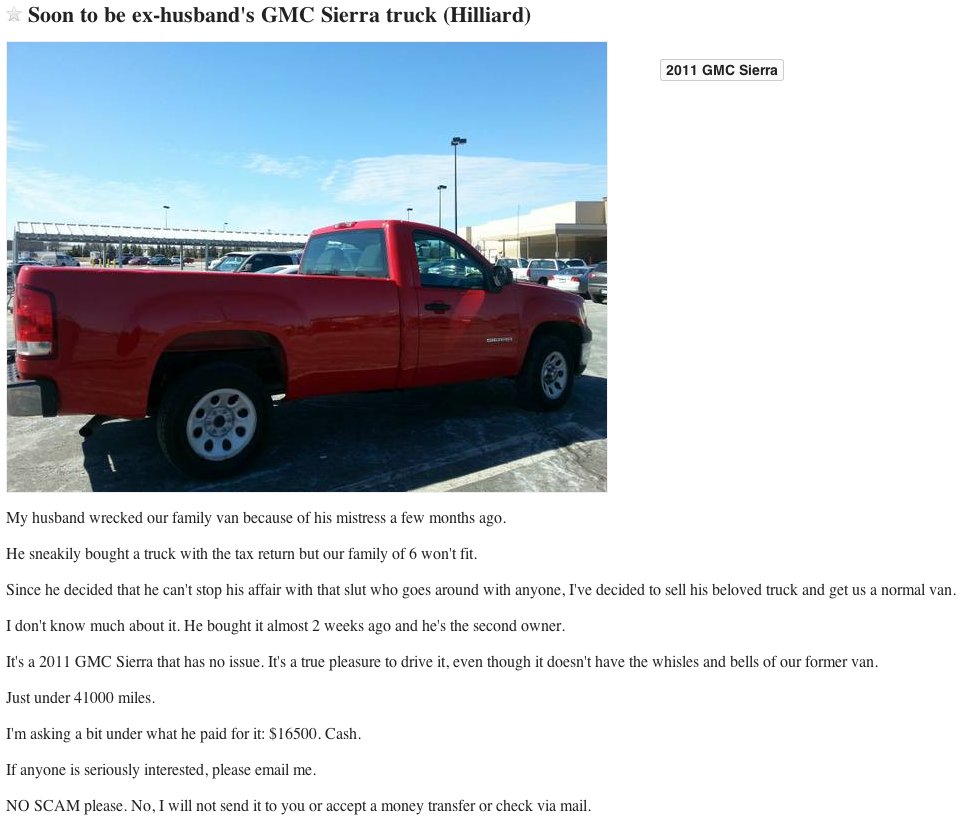 Bonus: One listing that very well may have precipitated a breakup...
This man's bike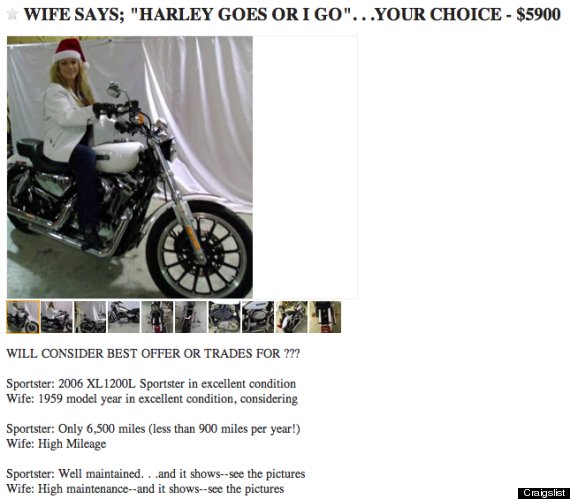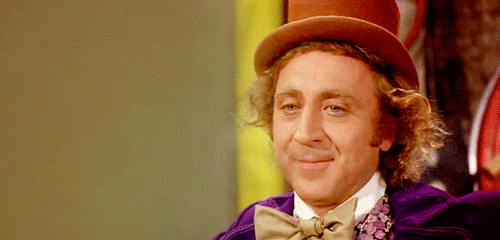 Keep in touch! Check out HuffPost Divorce on Facebook and Twitter. Sign up for our newsletter here.
BEFORE YOU GO
PHOTO GALLERY
The Craziest Craigslist Ads