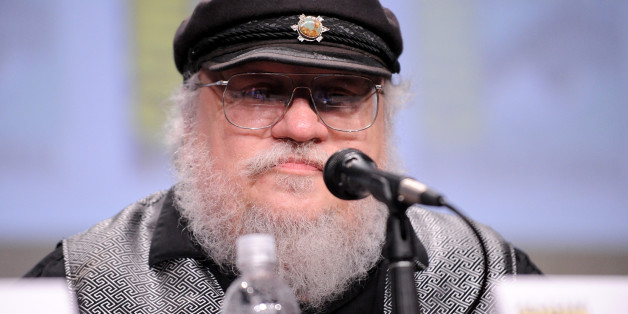 When you play the game of thrones, you win, you die, or you raise funds.
At least that is George R.R. Martin's new task, when the author of the popular book series A Song of Ice and Fire, the inspiration for HBO's hit show "Game of Thrones," hosts a fundraiser on behalf of Sen. Tom Udall (D-N.M.) at his personal cinema in Sante Fe next month.
According to Udall's campaign, the Oct. 7 event will feature both the novelist and the senator for "a discussion on New Mexico issues and politics in support of Senator Udall's re-election campaign." It will run attendees $250. An "exclusive V.I.P. meet and greet" before the event is billed at $1,000, while an exclusive dinner where fans and supporters will break bread with the dynamic duo will cost $2,600.
One lucky winner and a friend may win an all-expenses paid trip to both events, where they can "ask them anything" -- perhaps even when Martin expects to complete the next installment in the series. Now there is a scheme worthy even of Littlefinger, the wily "Master of Coin" in Martin's novels.
This isn't the 65-year-old author's first foray into politics. Martin, a self-described Democrat, lambasted "Republicans and their Teabagger allies" for policies amounting to "voter suppression" in 2012. He recently weighed in on the Islamic State militants in the Middle East, comparing the fantastical dragons of the world he created to nuclear weapons.
Udall is widely favored to retain his seat against Republican Allen Weh in November's midterm elections. Weh trails the senior senator from New Mexico by double digits.

BEFORE YOU GO
PHOTO GALLERY
Senate Seats Up For Grabs In 2014