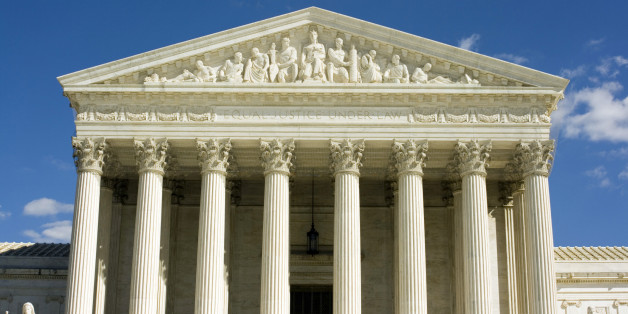 Less than three months after Justice Ruth Bader Ginsburg warned about the widespread repercussions of the Supreme Court's majority decision in Burwell v. Hobby Lobby, a federal judge in Utah has cited the controversial ruling in his decision to excuse a member of the Fundamentalist Church of Jesus Christ of Latter-Day Saints from testifying in a child labor investigation.
Since 2012, the Department of Labor has been investigating the Mormon sect over allegations that church leaders ordered children to be removed from school to harvest pecans on a private ranch, without pay, for up to eight hours a day.
Church member Vergel Steed refused to answer basic questions about the investigation in a January deposition, on the grounds that divulging information related to the church violated his religious vows. Last Thursday, U.S. District Judge David Sam ruled that Steed could not be forced to answer the investigators' questions about the Mormon sect or its leaders.
Citing the Supreme Court's June ruling in Burwell v. Hobby Lobby, which allows closely held corporations to opt out of providing contraception coverage for their employees based on religious objections, Sam argued that forcing Steed to answer the Labor Department's questions would place a "substantial burden" on his religious beliefs.
"It is not for the Court to 'inquir[e] into the theological merit of the belief in question," Sam wrote. "'The determination of what is a 'religious' belief or practice is more often than not a difficult and delicate task …. However, the resolution of that question is not to turn upon a judicial perception of the particular belief or practice in question; religious beliefs need not be acceptable, logical, consistent, or comprehensible to others in order to merit First Amendment protection."
Sam's decision reversed an earlier ruling by U.S. Magistrate Judge Evelyn Furse, who had issued an order to compel Steed to answer the questions.
In an interview with Talking Points Memo Wednesday, Erwin Chemerinsky, dean of the University of California, Irvine School of Law, described Sam's decision as "stunning" and lacking in judicial precedent. He also predicted that courts would continue to use the Hobby Lobby decision to carve out legal exceptions.
"I fear it is just the start of cases of people claiming religious exemptions from general laws," Chemerinsky said.
American Atheists public relations director Dave Muscato also condemned Sam's ruling, calling the decision "an abuse of First Amendment protections" and an unfortunate demonstration of "religious 'freedom' gone too far."
"When the free practice of religion conflicts with human rights, human rights must always take priority," Muscato told The Huffington Post on Thursday. "Children are at stake here and permitting their rights to be trampled in this way is not only wrong, it's shameful."
In addition to alleged child labor violations, numerous members of the secretive polygamous sect have also been charged for sexual offenses against young girls, included forced underage marriages. The group's former president, Warren Jeff, is currently serving a life sentence for pedophilia, sexual assault and incest, among other sex crimes.
BEFORE YOU GO
PHOTO GALLERY
Politicians React To Hobby Lobby Decision