Turnout was high for today's vote on Scottish independence, and as soon as we know how that'll affect Hillary's chances in Iowa, we'll let you know. Ezekiel Emanuel penned an Atlantic essay titled, "Why I Hope to Die at 75" that had absolutely nothing to do with putting up with an 80-year-old Rahm Emanuel. And the House is avoiding a number of key votes to get back to their districts and tend to the important issues they must ignore. This is HUFFPOST HILL for Thursday, September 18th, 2014:
SENATE SYRIA VOTE SOON - "The U.S. Senate on Thursday was poised to approve President Barack Obama's plan for training and arming moderate Syrian rebels to battle Islamic State militants." Reuters
From The Guardian: "Are the Scots independent yet?" (results will be announced 1 am EST)
CONGRESS ASHAMED OF ITSELF - More self-loathing on the Hill than at PSLGOPL's group therapy sessions. Jen Bendery and Sabrina Siddiqui: "[W]ith elections around the corner, many lawmakers aren't inclined to wade into a thorny debate about war authorization that could jeopardize their races. So the debate is being sidelined for two months, at a minimum, as political campaigns take hold. Not that members of Congress seem particularly surprised by their collective priorities. 'I find it an act of cowardice, but not astonishing,' said Sen. John McCain (R-Ariz.). 'Is it embarrassing? Yes,' said Rep. Jackie Speier (D-Calif.). 'It's an election year. Self-preservation trumps national security.' Members leading the charge for a new, better tailored AUMF speculate it's more than the current election cycle that's sending colleagues running from the issue. U.S. military action against the Islamic State could extend into and even beyond 2016, and should things go awry, lawmakers are inclined to let the president take the fall." [HuffPost]
@RichardRubinDC: There's alcohol at the @RepDaveCamp portrait unveiling, which means the last House vote of the month will be a drunk one!
OBAMACARE ENROLLEES ARE PAYING PREMIUMS, CONTRARY TO RIGHT-WING FANTASY - Jeffrey Young: "The Obama administration on Thursday finally revealed how many people paid for Obamacare on the national and state health insurance exchanges: 7.3 million. Since President Barack Obama announced in April that sign-ups on the Obamacare exchange marketplaces had surpassed 8 million, skeptics have demanded to know what portion of health insurance enrollees had actually paid for their coverage. At a hearing of the House Oversight and Government Reform Committee, Centers for Medicare and Medicaid Services Administrator Marilyn Tavenner offered a partial answer at last. 'As of Aug. 15 this year, we have 7.3 million Americans enrolled in health insurance marketplace coverage and these are individuals who paid their premiums. We are encouraged by the number of consumers who paid their premiums and continue to enroll in the marketplace coverage every day through special enrollment periods,' Tavenner said." [HuffPost]
HuffPost Haircuts: Jeffrey Young, Arthur Delaney, Igor Bobic.
BOEHNER'S WHOOPSIE: IMMIGRATION REFORM WILL HELP ECONOMY - He and Marco Rubio will make the best of friends at their shared Third Way speaking engagements in 2017. The Hill: "It wasn't part of the jobs message he planned to pitch, but Speaker John Boehner said Thursday that immigration reform would help boost the economy. 'Immigration reform will help our economy, but you've got to secure the border first,' the Ohio Republican said after a speech at the conservative think tank American Enterprise Institute. 'We've got a mess and everyone knows we've got a mess.' His immigration comments, in response to an audience question, weren't part of his prepared remarks. They followed a 20-minute-speech in which Boehner laid out his five-point plan to jump-start America's economy." [The Hill]
First point of Boehner plan to jump start the economy: Require all scamps to shave, put on a jacket.
DAILY DELANEY DOWNER - In a ridiculous new TV ad, Rep. Tom Cotton (R-Ark.) would have you believe that President Barack Obama forced Congress to give poor people food stamps by exploiting innocent farm legislation. "When President Obama hijacked the farm bill and turned it into a food stamp bill, with billions more in spending, I voted no," Cotton, a candidate for Senate, says in the spot. It's true that the 2013 farm bill included food stamps provisions, but it is absurd to call Obama a farm bill hijacker. Food stamps have been part of the farm bill for decades, thanks to a tacit deal between rural and urban lawmakers. Rural Republicans get farm subsidies for their constituents and city Democrats get food stamps for theirs, in an arrangement known as logrolling. Also, the bill would not have added "billions more in spending" -- it would actually have reduced spending on food stamps. [HuffPost]
"Hey did I mention Barack Obama? Vote Cotton." - Tom Cotton's next ad, probably.
Does somebody keep forwarding you this newsletter? Get your own copy. It's free! Sign up here. Send tips/stories/photos/events/fundraisers/job movement/juicy miscellanea to huffposthill@huffingtonpost.com. Follow us on Twitter - @HuffPostHill
More great news for Camp McAllister: "Adam Terry, Chief of Staff for Congressman Vance McAllister, was arrested last Friday in Richland Parish on a DWI charge. According to Louisiana State Police, Terry was arrested by a trooper on Highway 425 at Delco Road just after 11 p.m. Terry was charged with DWI 1st and and improper lane usage and booked in the Richland Parish Detention Center. Terry was driving a 2008 Mercedes when he was pulled over. Terry has served as McAllister's Chief of Staff since last fall and previously worked for former Congressman Rodney Alexander." [KTVE]
Speaking of important debates: "Is it 'ISIS,' 'ISIL,' or something else entirely?...Sen. Susan Collins, R-Maine, used ISIS in a letter to Secretary of State John Kerry. Sen. Joe Manchin III, D-W.Va., put ISIS in a press release and Rep. Barbara Lee, D-Calif., who voted against the president's Syria request, referred to ISIS in her remarks on the floor of the House. The same goes for a couple of Republicans, North Carolina's Robert Pittenger, who voted yes, and Louie Gohmert of Texas, who voted no. Others stuck with ISIL, or the Islamic State of Iraq and the Levant — including Rep. Charles Boustany Jr., R-La., in his remarks on the House floor, Virginia Democrat Sen. Tim Kaine in a resolution, and Hawaii Democrat Rep. Tulsi Gabbard on Twitter...An impromptu Google search on Wednesday afternoon turned up 85 million hits for ISIS and fewer than 3 million for ISIL." [Roll Call]
@NickBaumann: Dana Rohrabacher in Afghanistan in 88: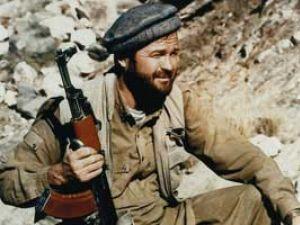 TOM HARKIN'S STEAK FRY: A META-CRITICAL MEDIA PSEUDO-ADVENTURE - Jason Linkins: "A man stands in a field in Iowa. His name is Peter. Peter is standing in a field because there are '200 other reporters' standing in that field. Those '200 other reporters' are observing an event. The event is called the 'Harkin Steak Fry.' Peter is observing those '200 other reporters' observing the 'Harkin Steak Fry.' For Peter, these meta-observations are the event...Peter observes the reporters observing the Steak Fry. By observing the reporters, he changes the nature of the reporters. The reporters become a 'madcap media mob.' They might not have become a 'madcap media mob' had Peter not been on hand to observe them and assign this value to them." [HuffPost]
Hell no you can't: "A group of civil rights and progressive advocates attempted to deliver 500,000 signatures from Americans who support restoring the Voting Rights Act to the office of House Speaker John Boehner (R-Ohio) but couldn't after they were met with a locked door. The group, VRA for Today Coalition, announced its launch as it delivered the petition with more than 500,000 signatures from Americans against voter discrimination." [HuffPost's Amber Ferguson]
Rationing! Ezekiel Emanuel: "Why I Hope to Die at 75: An argument that society and families—and you—will be better off if nature takes its course swiftly and promptly" [Atlantic]
THAT TIME SOMEONE EXPLAINED THE WU TANG CLAN TO THE SUPREME COURT - Slate: "In December the U.S. Supreme Court will hear a major case about free speech, online threats, and rap music. Elonis v. United States tests whether the speaker's intent or the listener's response will determine if there has been a "true threat" of violence, in this case in a series of Facebook posts...[one] brief unpacks the rap tradition of 'signifying,' in which intent itself is upended until '[a]n insult can be a compliment, a seeming threat just a mere joke.' This is the context in which to understand the rapper's intent when GZA from the Wu-Tang Clan raps, 'I'll hang your ass with this microphone' or 'I come sharp as a blade and I cut you slow.' This is less a threat of literal violence, say the authors, than a show of 'virtuosity as a lyricist.'" [Slate]
@politico: #TBT: Kirsten Gillibrand, Connie Britton in the '80s http://politi.co/1swpznz | Courtesy @SenGillibrand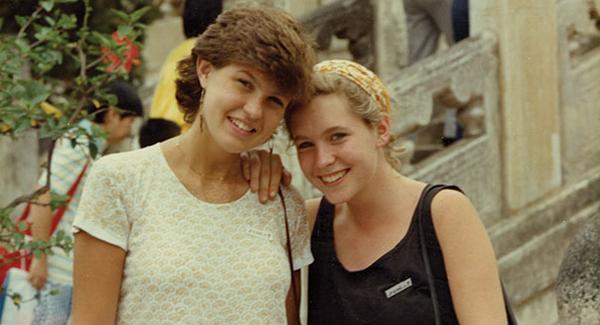 BECAUSE YOU'VE READ THIS FAR - Here is a cat doubling as a mini golf obstacle.
D.C. WANTS WEED - WaPo: "Voters in the District of Columbia are poised to follow Colorado and Washington state into a closely watched experiment to legalize marijuana, according to a new NBC4/Washington Post/Marist poll. By an almost 2-to-1 margin, likely voters in the city's Nov. 4 election say they support Initiative 71, a ballot measure that would legalize possession, home cultivation and the sale of paraphernalia to smoke marijuana in the nation's capital." [WaPo]
COMFORT FOOD
- A collection of vines of dancing grandmas.
- Celebrities do their bestAl Pacino impersonations.
- The greatest thing to happen to eggs since the chickens that came before them.
- Lettuce cat has a lettuce hat.
TWITTERAMA
@Austan_Goolsbee: hey Scotland, why can't we get some bogus exit polling like in a normal election?
"no my senate forecast is best"
"no MY senate forecast is best"
"NO MY senate forecast is best"
me: **shoots self in face**
@RepMarkTakano: @SpeakerBoehner Congress shouldn't leave.
| ̄ ̄ ̄ ̄ ̄ ̄|
| THERE'S |
| WORK TO |
| BE DONE |
| _____ |
(\__/) ||
(•ㅅ•) ||
/   づ
Got something to add? Send tips/quotes/stories/photos/events/fundraisers/job movement/juicy miscellanea to Eliot Nelson (eliot@huffingtonpost.com) or Arthur Delaney (arthur@huffingtonpost.com). Follow us on Twitter @HuffPostHill (twitter.com/HuffPostHill). Sign up here: http://huff.to/an2k2e