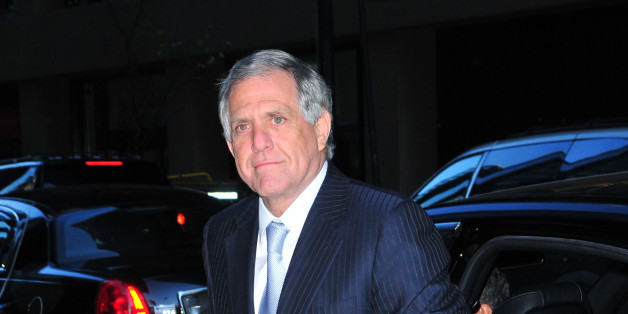 Listening to CBS CEO Leslie Moonves talk on Wednesday, you might not even know that the NFL is undergoing one of the biggest scandals in its history right now.
The network chief told the Hollywood Reporter that "Thursday Night Football" has been great, the "ratings are phenomenal," and advertising dollars are booming, while only briefly acknowledging the controversy that has erupted since footage was released of Baltimore Ravens running back Ray Rice knocking out his then-fiancee.
"Obviously, Baltimore and their team were a little bit in the news, you may have heard, other than the football game," Moonves told THR. "So I'm sure that may have attracted a little bit more attention. Possibly in the wrong way, but it did attract attention."
Yes, you "may have heard" that four players in the NFL are currently under investigation for domestic violence and that the league is facing a major crisis over its flawed handling of the situations, with its commissioner being called on to resign immediately.
But Moonves managed to almost completely dodge the topic and worry instead about the ratings for Thursday's matchup between the Atlanta Falcons and Tampa Bay Buccaneers.
"This week we have a lesser matchup...so the numbers will be down," he said, adding, "Football is still the best thing on television."
Moonves has addressed the scandal in the past, telling CNBC's "Closing Bell" that the Rice video was" horrific" and "horrible to see." In that same interview, he defended commissioner Roger Goodell claiming that he "took the appropriate action" to clear things up. CBS was also one of the several networks to pledge to stop airing, or constantly replaying, the violent video on its programs.
But the network was back in the headlines this week after choosing to pull Rihanna's song "Run This Town" from its "Thursday Night Football" intro. The singer slammed the network on Twitter over its decision, but CBS has stood by its choice to ensure each game has the "appropriate tone and coverage."