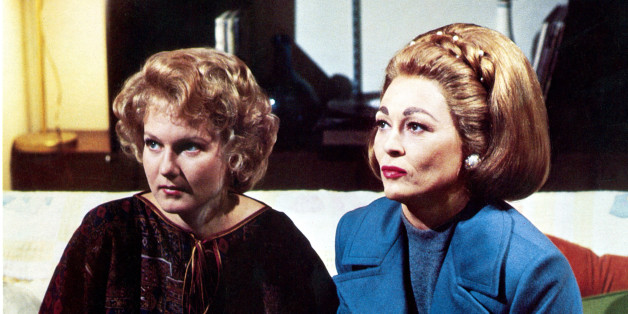 "Mommie Dearest," the 1981 Joan Crawford biopic that introduced zany lines like "No wire hangers!" into the cultural lexicon, was released exactly 33 years ago today (Sept. 18).
Star Faye Dunaway, who nabbed an Academy Award in 1976 for "Network," is said to have had her sights set on an Oscar nomination for her portrayal of Joan Crawford in the movie, which was based on the controversial memoir penned by Crawford's daughter, Christina.
Unfortunately for Dunaway, critics weren't amused. "Dunaway does not chew scenery," Variety wrote at the time. "Dunaway starts neatly at each corner of the set in every scene and swallows it whole, costars and all."
The specifics of both the book and the movie, which detailed Joan's alcoholism and near-constant physical abuse of her adoptive children, were contested by other family members and confidantes. Although it made her memoir a household name, Christina Crawford was never a fan of the movie adaptation.
Mara Hobel and Faye Dunaway in a scene from "Mommie Dearest"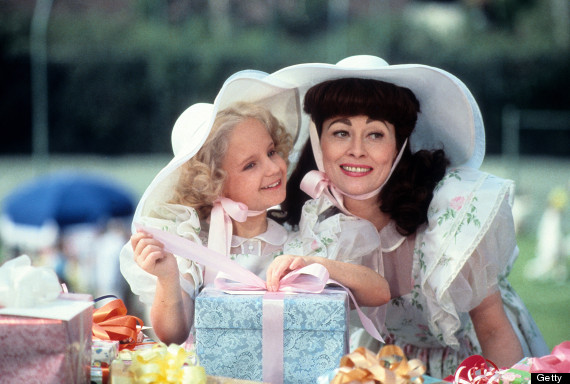 "It wasn't accurate," she told The Huffington Post last year. "It did not portray the essence of my book, and it changed the point of view. My book is told from the point of view of a young person who is trying to get through trauma, while the movie tells the story from the stance of the movie star who creates that trauma. That's a very different story."
Of course, that hasn't stopped "Mommie Dearest" from becoming a cult classic among gay fans, inspiring countless drag homages and comedic interpretations.
Check out the trailer for "Mommie Dearest" and some of our other favorite camp classics below.
BEFORE YOU GO
PHOTO GALLERY
Camp Classic Movies