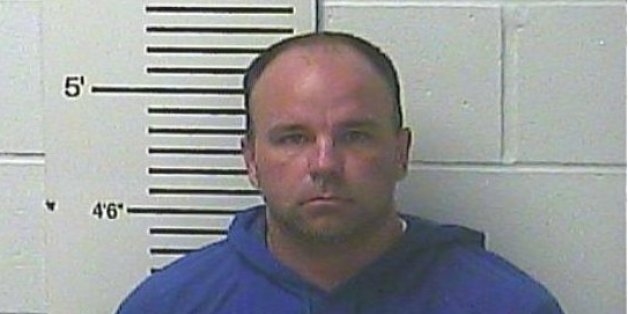 An elementary school principal in Troy, Missouri, is behind bars after being charged with 10 counts of sexual contact with a teenager.
Phillip Brock II, 37, the principal of William Cappel Elementary School, was arrested Thursday after the alleged underage victim told police he had engaged in sexual contact with the suspect at least 20 times since May
The student said that the last encounter was Sept. 14, KMOV.com reports.
The teenager consented to a search of his cellphone, and police found text messages sent from Brock, according to the Troy Police Department.
Armed with a search warrant, officials seized several items from Brock's home in Lincoln County, Missouri.
Brock is currently at the Lincoln County Jail in lieu of $500,000 bond.
He has been placed on paid administrative leave by the Lincoln County R-III School District, which issued a statement to the St. Louis Post-Dispatch.
"We strive each and everyday to protect our students while educating them. William Cappel Elementary faculty and staff will work diligently to minimize distractions and focus on classroom instruction.

"Every employee in the Lincoln County R-III School District undergoes Smarter Adults, Safer Children training annually. Prior to hiring, all employees also undergo criminal background checks and child abuse checks. In this specific instance, there was nothing indicated on either background check that would have prompted cause for concern."
Investigators ask any parents who believe their child may have had inappropriate contact with Brock to call 636-528-6100.
BEFORE YOU GO
PHOTO GALLERY
Teacher-Student Sex Abuse Cases