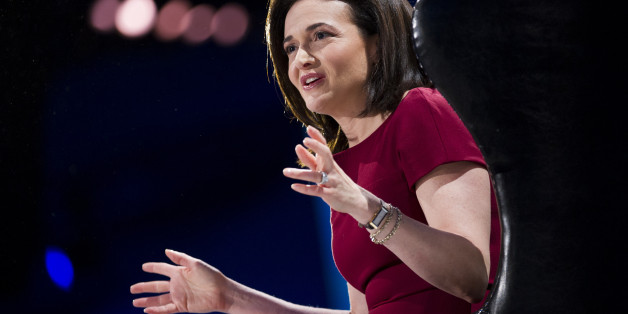 We all know there's power in numbers -- and now LeanIn.Org, the women's nonprofit founded by Sheryl Sandberg, has found a way for numbers to empower and encourage college students to thrive in their professional lives.
Lean In Circles, which are small, self-organizing groups that meet regularly, prove the power of peer support and help students prepare for a successful transition into the workplace. Today there are more than 20,000 Circles in 73 countries -- and on 350 college campuses.
Sandberg and Rachel Thomas, the president of LeanIn.Org will be hosting a livestream discussion and Q&A with college students to promote Lean In Circles on campuses tonight at 7:30 p.m. EDT/4:30 p.m. PDT. Sandberg will share career advice and Circle members will share their personal experiences from last year on campus.
"We believe that the world would be better with more women sitting at the tables where decisions are made -- and we believe today's students are the generation that can make this happen," said Thomas..
Join the Lean In community for the live discussion today, Thursday, Sept. 18 at 7:30 p.m. EST/4:30 p.m. PDT at http://leanin.org/livestream.