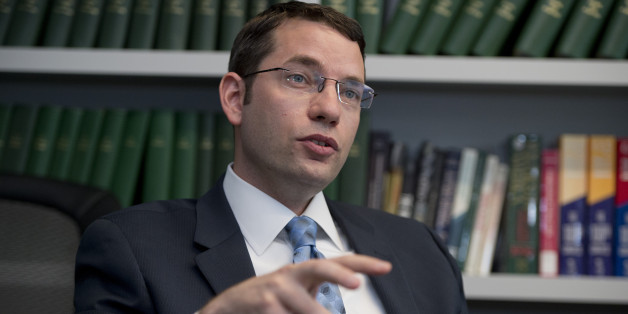 Former Democratic congressional candidate Dr. Lee Rogers said Thursday that he was un-endorsing one of his former Republican opponents, who he said had become too extreme to earn his support.
Rogers came in third in California's competitive 25th District nonpartisan top-two primary in June, so two Republicans -- state Sen. Steve Knight and former state Sen. Tony Strickland -- moved on to the general election. Rogers endorsed Knight soon after, calling him "an honest man with integrity." In contrast, he called Strickland "a dishonest carpetbagger who is interested only in himself."
Yet Rogers nows says that he no longer supports Knight's campaign.
"I consider Senator Knight a friend, but I'm just appalled at what appears to be his tone-deafness in regard to what our neighbors find appropriate," Rogers said in a statement. "In a district where Democrats will decide the next representative, Knight has given Democrats nothing to vote for, and instead, everything to vote against."
Rogers cited both Knight's "rigid stance against abortion" as well as the state senator's vote to allow Confederate flag paraphernalia to be sold in California's legislative buildings.
"His recent vote supporting the sale of paraphernalia bearing the Confederate flag in California state buildings shows an insensitivity that is far out of touch with our district and California," Rogers explained. "He was one of only 3 legislators in the state to support the sale of these items."
Rogers said that he had changed his mind and would "abstain" from voting for either Strickland or Knight.
"Democrats didn't expect much from either Republican in this race, but we certainly didn't expect to be slapped in the face," he said.
Knight's campaign could not be reached to comment about Rogers withdrawing his support.
BEFORE YOU GO
PHOTO GALLERY
New House Members Of The 113th Congress