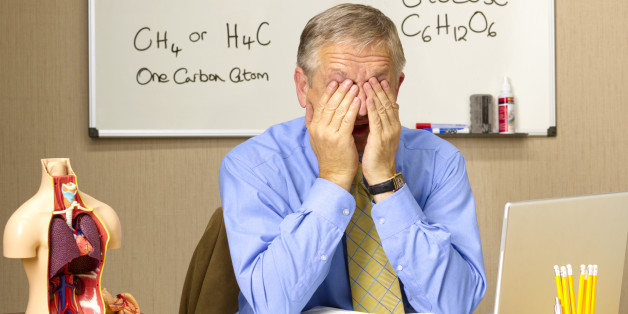 Over half of teachers who recently left the classroom reported better working conditions and more autonomy at their new jobs, according to a survey released this month.
The National Center for Education Statistics survey looked at how many teachers were getting out of the classroom and why. It found that after the 2011-12 school year, about 8 percent of them went on to various other education- and non-education-related positions.
Teachers said they left the classroom for various reasons, many citing "personal life factors."
While the largest share said they retired upon leaving their classroom jobs, others stayed in the general field of education, albeit in non-teaching positions.
Those who went on to non-teaching jobs reported feeling happier about most aspects of their new positions. In only two out of 20 areas did the former teachers say their current occupation was worse: benefits and job security. Overall, former teachers felt that they now had "more opportunities to make a difference in the lives of others" and that they had more manageable workloads.
Previous surveys have shown that teachers who remain in the classroom seem to be quite happy as well. In a 2013 poll from Gallup, they rated the quality of their lives higher than did professionals from 12 other fields. Teachers were beat out only by physicians.
BEFORE YOU GO
PHOTO GALLERY
States With Best Educational Outcomes For Girls