TOP STORIES
SCOTTISH INDEPENDENCE VOTE UNDERWAY "The fate of the United Kingdom was at stake Thursday as Scotland began voting in a referendum on whether to become an independent state, deciding whether to unravel a marriage that helped build an empire but has increasingly been felt by many Scots as stifling and one-sided." Approximately 97% of those eligible are registered to vote today and turnout is expected to be around 80%. Observers say the vote will come down to whether "national pride outweighs economic risk." President Obama chimed in with a tweet, saying "The UK is an extraordinary partner for America and a force for good in an unstable world. I hope it remains strong, robust and united. -bo" [AP]
OBAMA TO 'TIGHTLY CONTROL' SYRIAN OFFENSIVE

"The U.S. military campaign against Islamist militants in Syria is being designed to allow President Barack Obama to exert a high degree of personal control, going so far as to require that the military obtain presidential signoff for strikes in Syrian territory, officials said." The House passed measures to arm Syrian rebels in the fight against ISIS, and the vote moves to the Senate today. And President Obama walked back General Dempsey's comments about boots on the ground in Iraq. [WSJ]

AUSTRALIA THWARTS TERROR ATTACK "Australian authorities disrupted what they described as a pending attack 'on a member of the public,' part of a sweeping counterterrorism operation on Thursday that came just days after the country raised its terror alert level to high. At least one person was arrested in connection with 'terrorism offenses' and another 15 were detained during more than two dozen searches in Sydney, acting Federal Police Commissioner Andrew Colvin said at a news conference." Authorities are attributing the threat to ISIS agents. [CNN]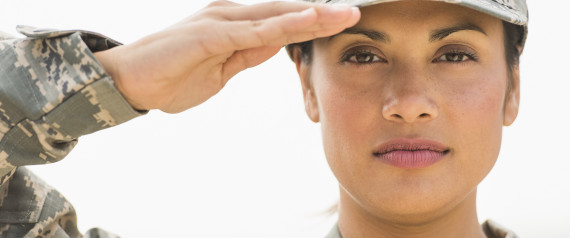 WOMEN CAN APPLY TO ARMY RANGER SCHOOL "The U.S. Army has begun taking applications from female soldiers to be considered for enrollment into its grueling Ranger School, which previously was open to men only. The move reflects the Army's decision in 2013 to allow women to seek combat positions. In an announcement Sept. 12, the Army said it will make its final decision in January on whether or not to permit female volunteers into the two-month training course next spring. The co-ed course could help prepare for future integration decisions, the Army also said." [HuffPost]
APPLE VS. NSA Apple has decided to stop unlocking phones with IOS 8 for law enforcement, in a move aimed at assuaging public unease with the access Apple has given the government to user data. [HuffPost]
DARREN WILSON TESTIFIED "Ferguson police Officer Darren Wilson testified here for almost four hours Tuesday in front of the St. Louis County grand jury investigating his shooting Aug. 9 of Michael Brown, a source with knowledge of the investigation said Wednesday. Wilson was not obligated to appear, and also has spoken with St. Louis County investigators twice and federal investigators once, the source said. The source said Wilson was 'cooperative.'" [St. Louis Post-Dispatch]
VIDEO SHOWS MAN FOLLOWING MISSING UVA STUDENT "Police confirmed Wednesday night that they have additional videos of a University of Virginia student missing since Saturday that show a man following her … At least three other young women have disappeared in the area in the past five years." [USA Today]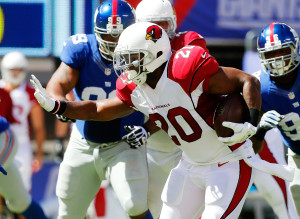 ANOTHER NFL PLAYER ARRESTED FOR DOMESTIC VIOLENCE Arizona Cardinals running back Jonathan Dwyer was arrested for aggravated assault for two incidents with a woman and a child. The NFL is worried: said the league's chief marketing officer, "The matriarch of the family predetermines an awful lot that goes on, from what sport you play to what media you watch to what products get bought." [HuffPost]
WHAT'S BREWING
THE VOICE OF GRUMPY CAT Lifetime is making a live-action TV movie 'Grumpy Cat's Worst Christmas Ever' -- which is either the best or worst idea ever -- and Aubrey Plaza is perfectly cast as the voice behind it all. [Story, Image via Hollywood Reporter]
iCLOUD SECURITY MYSTERIOUSLY GETS BETTER Right after the celeb nude photo hack -- definitely no connection there. [HuffPost]
MEET THE MACARTHUR FELLOWS They're much more talented than we can ever hope to be. [HuffPost]
THE 50 BEST CITIES TO LIVE Good on you, Newton, Massachusetts. [24/7 Wall Street]
7UP USED TO BE LACED WITH LITHIUM It was also once called Bib-Label Lithiated Lemon-Lime Soda. Say what? [HuffPost]
TO PALEO OR NOT TO PALEO But those grains... [HuffPost]
ON THE BLOG
WARREN: 'ANTHONY WEINER AND THE REVOLVING DOOR' "When former House Majority Leader Eric Cantor (R-Va.) took a job with the investment bank Moelis & Co. earlier this month shortly after resigning his Congressional seat, he became the latest example of the tight-knit relationship between Wall Street and Washington. In an interview, I called this out for what it is: another sign that the revolving door still spins freely in Washington. Cantor had little experience in financial services, and the value of people like him to Wall Street firms is influence peddling, plain and simple." [HuffPost]
THOUGHT YOU SHOULD KNOW
~ A black market for Ebola blood has emerged.
~ The cast of 'The Sisterhood of the Traveling Pants' and 'Seventh Heaven' each reunited for adorable selfies.
~ Here's how Chris Messina's stripper act in 'The Mindy Project' was actually about the female gaze.
~ Channing Tatum is set to play a genius, proving against-type movies are all the rage these days.
~ Here's how you steal $400,000 from Saks.
~ And someone made a DILF's of Disneyland Instagram.