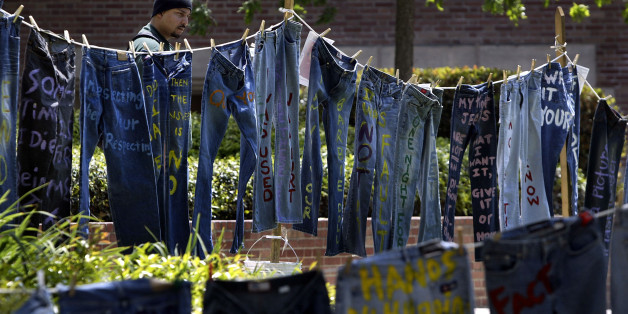 By Aaron Mendelson
SAN FRANCISCO, Sept 17 (Reuters) - A University of California task force seeking to reduce campus sexual violence recommended on Wednesday that new students, staff and faculty sign a pledge or watch a video about such violence as part of a package of measures to confront sexual misconduct.
The measure is part of seven recommendations presented to UC President Janet Napolitano to improve the way the 10-campus system addresses sexual violence, and follows mounting pressure to curb such crimes on U.S. campuses.
The measures, which also include creation of an independent and confidential advocacy office on each campus, are aimed at preventing and properly responding to incidents of stalking, dating violence, domestic violence and sexual assault.
"We seek to establish a culture of trust and safety across the entire university community," UC President Janet Napolitano said in response to the recommendations.
The White House has declared sex crimes an "epidemic" on U.S. college campuses, with one in five students falling victim to sex assault during their college years, and Napolitano has called for the University of California to become a national leader in prevention and response to sexual violence.
Earlier this year, the U.S. Department of Education released a list of 55 colleges - including UC Berkeley - that were under investigation to determine if their handling of sexual assaults and harassment violated federal laws put in place to ensure equal treatment in higher education.
The California campus advocacy offices whose creation was urged by the UC task force would be tasked with supporting survivors and would be separate from investigations into sexual violence. They would streamline and add to existing advocacy services, and would need to be accessible to victims yet provide adequate privacy.
Other recommendations include a "response team" at each campus, systemwide standards for investigations, standardized data collection to help track and respond to trends in sexual violence, and ongoing training and education for staff, faculty and students.
The group issuing the recommendations includes members of the UC Board of Regents, survivors of sexual violence, students, faculty and police. (Editing by Cynthia Johnston and Eric Walsh)