From the silent days when Jackie Coogan was palling up with Charlie Chaplin in "The Kid" and the Little Rascals were playing their pranks, cute kids have taken up a lot of screen time -- some, like Shirley Temple becoming huge superstars -- and also, in her case, influencing baby naming. Here are 14 of the most namesake-worthy examples, from then till now.
Mitzi Green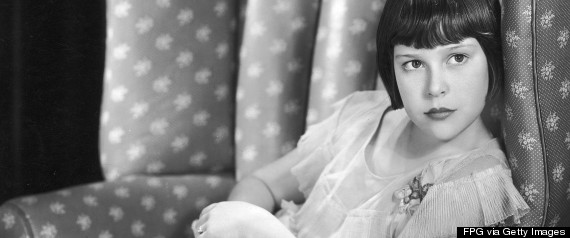 All but forgotten now, Mitzi Green (born Elizabeth) was a pre-Shirley film moppet fave of the early talkie era, starring in "Tom Sawyer," "Huckleberry Finn" and "Little Orphan Annie." Her spunky German nickname name was a popular one in that era, lasting on the US list until 1979; now she's showing more promise in the Nameberry ranks, at #835.
Freddie Bartholomew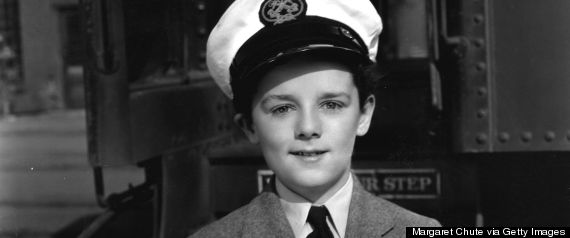 Frederick Cecil Bartholomew was a huge star in the 1930's, thanks largely to his role as Little Lord Fauntleroy. Lots of young boy actors have been known by their nicknames -- Mickey Rooney, Dickie Moore, Jackies Coogan and Cooper, Roddy McDowall, Ronnie Howard, etc. And now Freddie is back -- at least in England where it's #35.
Gigi Perreau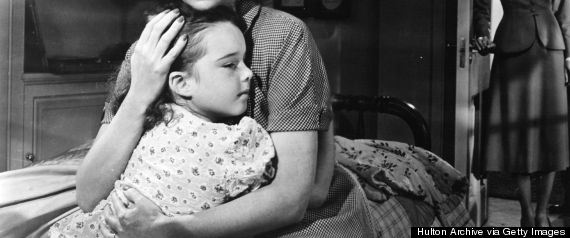 Ghislaine Elizabeth Marie Therese Perreau-Saussine, aka Gigi, was everybody's daughter in the 1940s, including Bette Davis's in "Mrs. Skeffington." Gigi was immortalized in the eponymous film, where it was short for Gilberte, a name with somewhat more substance than the energetic Gigi.
Claude Jarman, Jr.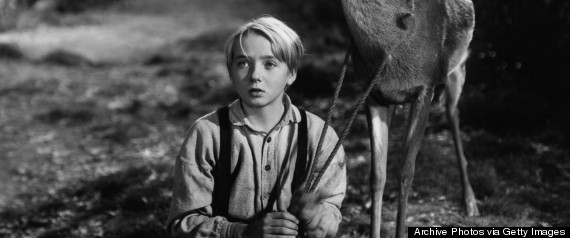 Claude Jarman, Jr. was an inexperienced unknown when he was cast as Gregory Peck's touching young son in "The Yearling," which won him an Academy Juvenile Award. The gentle French classic Claude was a Top 100 name here until 1922, but has been off the radar since the early '90s.
Natalie Wood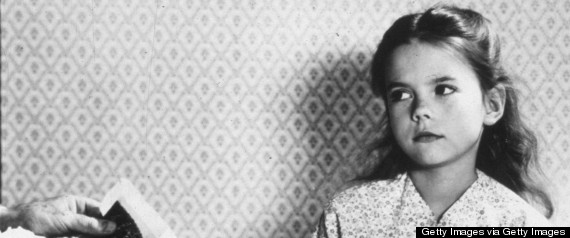 Natalie Wood (born Natalia) began acting in movies at the age of 4, and shot to stardom via her role in the classic Christmas flick "Miracle on 34th Street," going on to leading roles as a teen in several iconic films. The name Natalie made a big comeback starting in the 1960s and is now at a high of #21.
Tatum O'Neal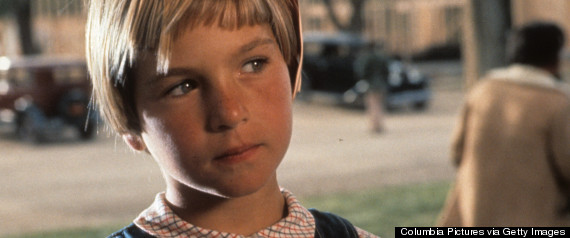 At ten, Tatum Beatrice O'Neal was the youngest person to win a competitive Academy Award, for her role as Addie Loggins, opposite her father Ryan O'Neal, in "Paper Moon." It was she who propelled this English surname name onto the pop list in 1994; it's now at #330.
Quinn Cummings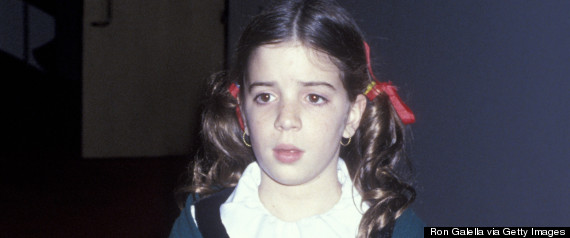 Quinn Cummings was Oscar-nominated for her role in Neil Simon's "The Goodbye Girl" at the age of ten. She was one of the first to publicize this Irish surname for girls, now it's highly visible on "Glee," and ranks at Number 188 (356 for boys).
Keshia Knight Pulliam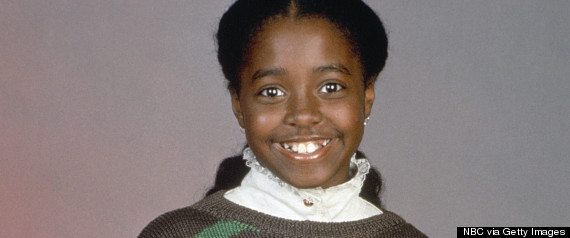 Keshia Knight Pulliam played the adorable little Rudy Huxtable on "The Cosby Show" and at six was the youngest actress ever nominated for a best supporting actress Emmy. Keshia is one of several modern variations on the lovely Old Testament Kezia/Keziah. Tempestt Bledshoe is another interestingly-named ex-Cosby kid.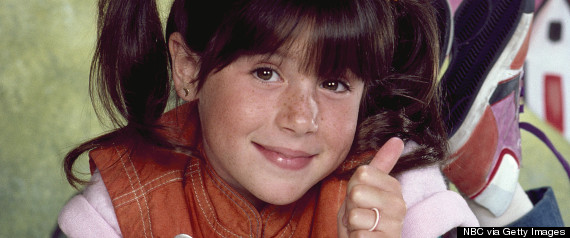 Soleil Moon Frye began her career at the age of two, winning the lead role of Penelope "Punky" Brewster when she was seven. Soleil, French for sun, has carried on the family tradition of unusual names with daughters called Poet Sienna Rose and Jagger Joseph Blue and a son named Lyric Sonny Roads.
Danica McKellar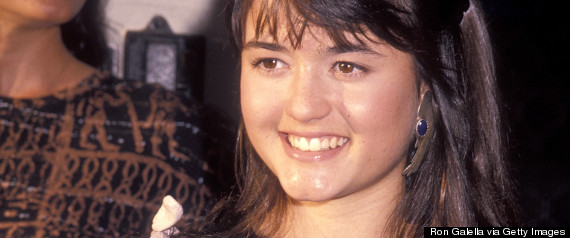 Danica McKellar won the public's as well as Kevin Arnold's heart as girlfriend Gwendolyn "Winnie" Cooper in "The Wonder Years." She drew some attention to her name, a delicate, somewhat neglected Slavic appellation meaning 'morning star' which is now at #555.
Macaulay Culkin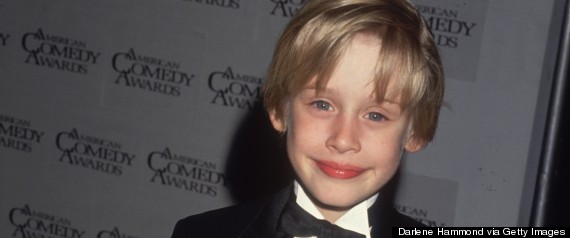 Macaulay Culkin was one of the biggest child stars of his generation, rising to fame in the blockbuster "Home Alone" series when he was ten years old. His celebrity coincided with a rise in popularity for several Mac/Mc-names -- but more for girls than boys.
Leonardo DiCaprio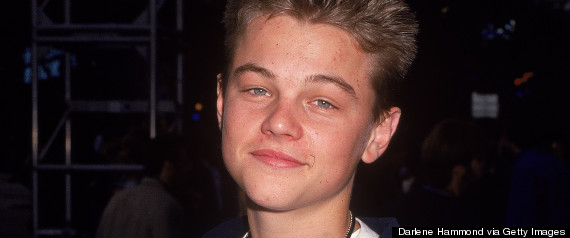 One of the few child stars who was able to maintain and expand on his early success, winning five Oscar nominations, he was named as the result of his pregnant mother looking at a da Vinci painting in an Italian museum when she felt him kick. He's no doubt mainly responsible for the name ranking now at Number 131, also bringing his nickname Leo to 112.
Scarlett Johansson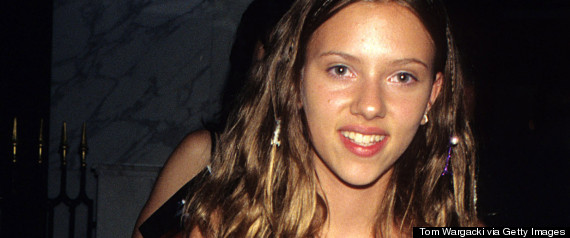 Another child actor whose fame has grown exponentially as she matured. She made her screen debut at the age of nine in "North," and has since become one of the biggest stars in the galaxy. And what Scarlett O'Hara couldn't do for her name, Johansson has: it is now a Top 50 name.
Asa Butterfield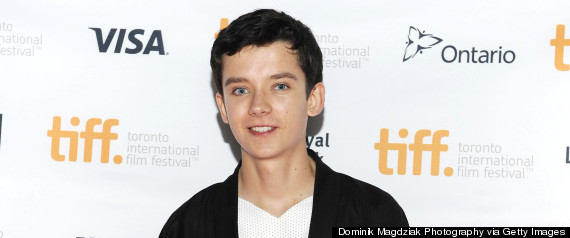 British-born Asa Maxwell Thornton Farr Butterfield started acting at the age of 7, and is best known for playing the title role in Martin Scorsese's "Hugo." His simple, strong biblical name is on the ascent—now at #554 and predicted to go higher.
Like Us On Facebook |

Follow Us On Twitter |

Contact HuffPost Parents
BEFORE YOU GO
PHOTO GALLERY
Celebrity Dog And Baby Names