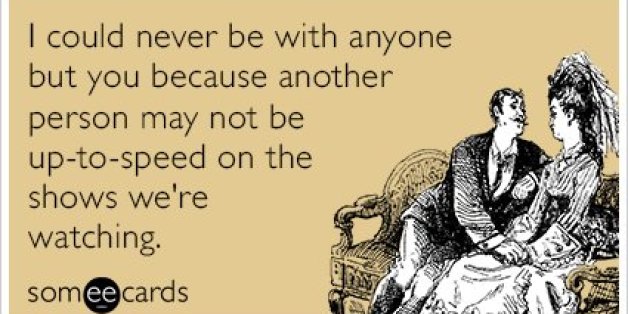 Another week, another round of iPhone mania.
The Apple gods released the magic that is iOS 8. (We can mute group messages now? Um, YES.) A lucky few got their hands on the new iPhone6 hardware, and one dude promptly dropped his. Ouch.
Some other stuff probably happened this week. We heard rumblings of NFL players being even more horrible and apparently there was some sort of vote going on in Scotland? Whatever. IPHONE.
Anyway, if you can manage to divert your eyes from your shiny new screen for one second (or who are we kidding, you're probably reading this on your new phone right now), here are the funniest Someecards of the past week.
PHOTO GALLERY
Someecards 9/19
BEFORE YOU GO
PHOTO GALLERY
Unintentionally Sexual Optical Illusions