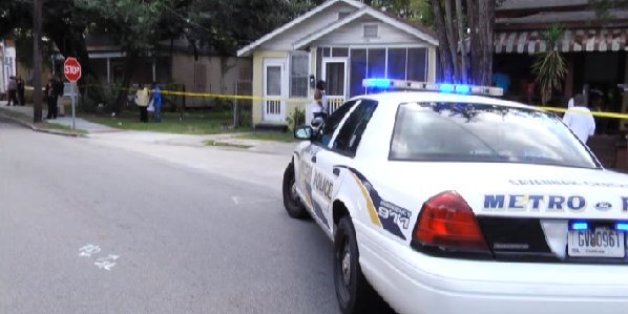 A handcuffed Georgia man was shot and killed by police who say he kicked his way out of a cruiser and brandished a firearm.
The Georgia Bureau of Investigations will investigate the killing of Charles Smith, 29, who was taken into custody on outstanding warrants in Savannah late Thursday morning.
After being placed in the patrol car, Smith was able to move his hands to the front of his body and kick out the window of the patrol car. The officers said as Smith attempted to exit the patrol car they saw that he had a firearm. This encounter resulted in Smith being shot and killed at the scene. During the crime scene examination, a firearm was found under Smith's body.
An eyewitness and friend of Smith, Maurice Williams, 27, told the Atlanta Journal-Constitution that he heard the officer ask the victim, "Do you want to die?" as he shot Smith in the legs, back and head.
On Thursday night, Smith's family was searching for answers.
"He's gone, and he won't be able to be here to see the birth of his second child, and he won't be able to raise his two kids that he's got left behind," said Janie Smith, Charles' sister, according to WTOC.
The Savannah-Chatham Metropolitan Police Department has placed 10-year veteran Officer David Jannot on paid administrative leave for shooting Smith, CNN reports. He awaits the results of the investigation.
Like Us On Facebook |

Follow Us On Twitter |

Contact The Author
BEFORE YOU GO