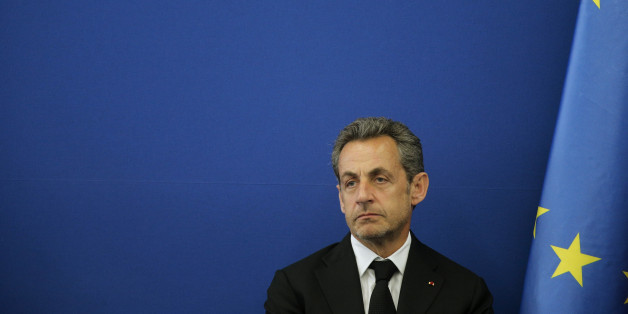 PARIS, Sept 19 (Reuters) - France's former president Nicolas Sarkozy announced his return to politics on Friday, declaring he would seek the leadership of the opposition UMP in a move that would position him for a 2017 presidential bid.
The announcement on his Facebook page ends months of local media speculation that the 59-year-old conservative would return to the fray after his defeat by Socialist Francois Hollande in 2012.
"I am a candidate for the presidency of my political family," he said.
A divisive figure reviled by many left-wing voters, Sarkozy is seen by his supporters as the only politician capable of rallying the fractured center-right UMP party to a victory in 2017. But any political comeback could be tripped up by a series of legal troubles hanging over his head. (Reporting by James Regan and Alexandria Sage; editing by Mark John)