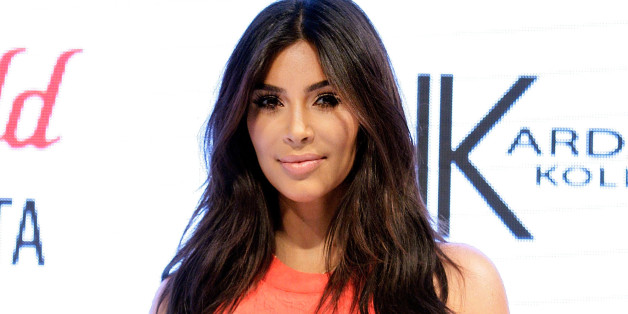 Kim Kardashian, Vanessa Hudgens and U.S. soccer goalie Hope Solo appear to be the latest victims of the celebrity nude photo hacking ring.
Early Saturday morning alleged nude photos of the stars leaked on 4chan and started trending on Twitter. According to Uproxx, the photos were quickly removed as part of 4chan's new policy on copyright infringement.
This latest leak is likely the work of the same hackers who released nude photos of Jennifer Lawrence, Kate Upton, Mary Elizabeth Winstead, Victoria Justice, and an underage McKayla Maroney that the FBI is already investigating.
Hudgens, sadly, is no stranger to having her privacy grossly invaded. If these are in fact photos of the 25-year-old actress, this will mark the third time nude photos of Hudgens have been released to the public without her consent.
Meanwhile, a rep for Kardashian declined to comment, but the 33-year-old reality star weighed in on the hackings earlier this month. "I think it's a wake-up call for people to make sure they have every privacy setting," she told BBC Radio 1 host Nick Grimshaw. "It seems like there are a lot of people that love to spend their time hacking peoples' information and that's just a scary thing."
Request for comment made to Hudgens' rep has yet to be returned at this time.
UPDATE: More stolen photos of Jennifer Lawrence and "Big Bang Theory" star Kaley Cuoco were released on Saturday along with alleged photos of Avril Lavigne, Lake Bell, former Disney stars Aly and AJ Michalka, as well as Mary-Kate Olsen, Aubrey Plaza, Gabrielle Union, Emily Ratajkowski, Kate Bosworth and Hayden Panettiere.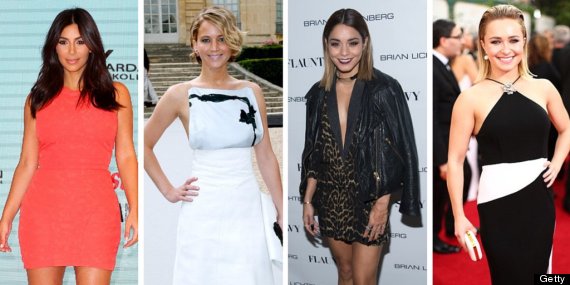 And predictably, a new iteration of "The Fappening" has already sprung up on Reddit with this new trove of stolen photos, despite the fact the previous subreddit dedicated to the hacked celebrity images was banned by the site.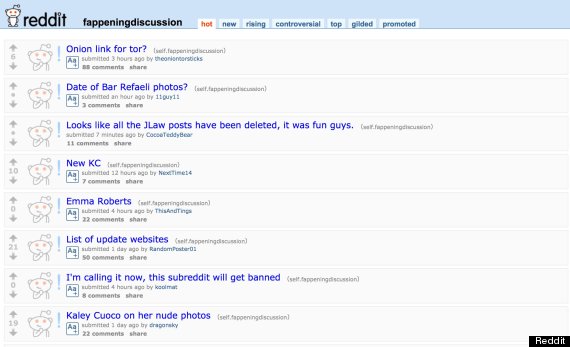 Request for comment made to multiple reps have yet to be returned at this time. Reps for Reddit did not immediately return request for comment made by HuffPost Entertainment.
UPDATE 2: Actress Gabrielle Union has confirmed she's one of the latest victims of the celebrity photo hacking ring, and her lawyers will be contacting the FBI.
"It has come to our attention that our private moments, that were shared and deleted solely between my husband and myself, have been leaked by some vultures," Union and her husband Dwayne Wade said in a joint statement to TMZ. "I can't help but to be reminded that since the dawn of time women and children, specifically women of color, have been victimized, and the power over their own bodies taken from them. These atrocities against women and children continue worldwide."
The couple added, "For anyone out there also being affected by these and other hacking and hate crimes - We send our love, support and prayers. We have done nothing wrong."
UPDATE 3: TMZ reports that Rihanna has joined the latest round of nude photo leaks. Two photos, which the tabloid says appear to be taken during a fitting, were uploaded to 4Chan and Reddit early Sunday morning. Reps for Rihanna did not immediately respond to request for comment made by HuffPost Entertainment.
UPDATE 4: Alleged nude photos of Amber Heard were posted on 4chan and linked to on Reddit on Sept. 21, reports TMZ. In one photo the 28-year-old is holding a message for fiancee Johnny Depp. Reps for Heard did not immediately respond to request for comment made by HuffPost Entertainment.
BEFORE YOU GO
PHOTO GALLERY
Celebritries With Hacked/Leaked Photos