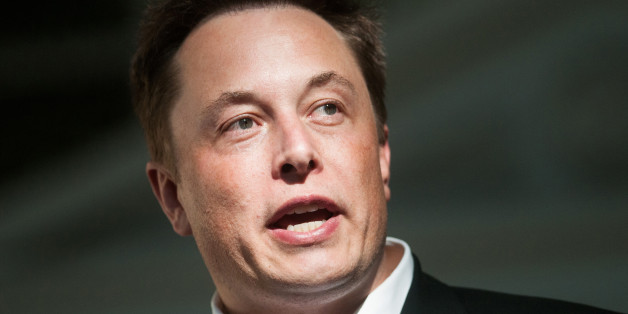 Wall Street may finally be sobering on Tesla.
The stock price for the electric automaker has soared during the past year, but it fell on Friday after a Goldman Sachs analyst predicted the company will need at least $6 billion over the next 11 years to make its vehicles go mainstream.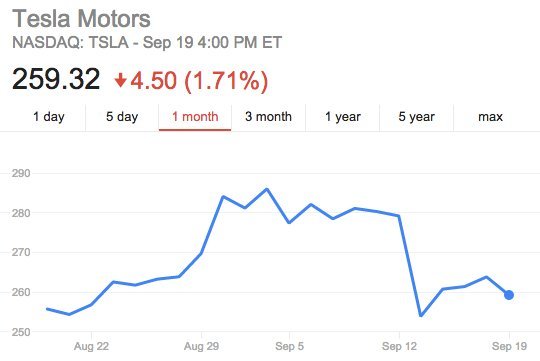 If billionaire entrepreneur Elon Musk, the company's chairman and CEO, wants Tesla's vehicles to be as popular as Apple's iPhone or Ford's Model T, the company will have to be producing between 1.8 million and 3.2 million vehicles a year by 2025, Goldman's Patrick Archambault wrote in a note.
"With numerous projects laid out (as well as those not currently communicated) ahead for [Tesla], we see a possible need for additional capital," Archambault wrote in the memo sent to The Huffington Post by a Goldman spokesman on Saturday.
Tesla shares had dipped nearly 2 percent by the closing bell on Friday.
Archambault's note came just days after Morgan Stanley cautioned investors about Tesla's ballooning stock price, which hit a record high at the beginning of the month. Shares fell nearly 9 percent on Monday, Sept. 15, after the bank issued its warning.
Tesla declined to comment on Saturday.
But Musk would probably say he told you so.
While announcing Tesla's deal to open a battery factory in Nevada earlier this month, Musk admitted: "I think our stock price is kind of high right now, to be totally honest."
This article was updated with a quote from the Goldman Sachs note