How many meals should you be eating per day? Health and nutrition expert Joy Bauer says that this is a personal choice, but that staying on top of six mini meals can be extremely challenging. "It's very hard to stay on top of keeping those calories small," Joy says, "and you have to be obsessive about it -- thinking about eating all day long." Three heartier meals with a snack in the afternoon seems to better fit most lifestyles, but if you can stay on top of having six smaller meals per day, and limit each to between 200-300 calories, go for it!
For more of Joy's expert health and nutrition tips, view the slideshow below:
PHOTO GALLERY
Joy Bauer's Top Tips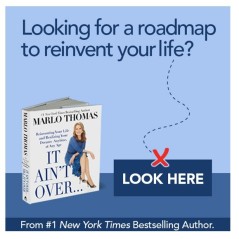 Add Marlo On Facebook:
Follow Marlo on Twitter:
Sign up to receive my email newsletter each week - It will keep you up-to-date on upcoming articles, Mondays with Marlo guests, videos, and more!