With all of the delicious summer produce now out of season, what do we have to look forward to? Health and nutrition expert Joy Bauer says to head to your local farmer's market, where you can get mustard greens, squash, beets, apples, figs and pears in season right now! Joy recommends searching for recipes online to find new and interesting ways to make these fall finds, and to ask lots of questions to the employees working there -- they may be able to turn you on to a new squash or fall vegetable you haven't tried before!
For more of Joy's expert health and nutrition tips, view the slideshow below:
PHOTO GALLERY
Joy Bauer's Top Tips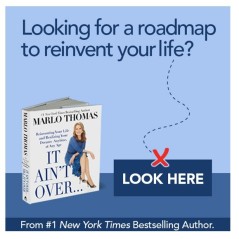 Add Marlo On Facebook:
Follow Marlo on Twitter:
Sign up to receive my email newsletter each week - It will keep you up-to-date on upcoming articles, Mondays with Marlo guests, videos, and more!