When it comes to eating healthy, sugar cravings can be hard to curb. Health and nutrition expert Joy Bauer fights them by sticking to a diet that's 90 percent healthy, and 10 percent fun! She also recommends leaving that sweet treat (no more than 200 calories) until the end of the day. According to Joy, when you start eating sugar in the middle of the day it's harder to stop, so saving your cheat food until night time will help keep you on track!
For more of Joy's expert health and nutrition tips, view the slideshow below:
PHOTO GALLERY
Joy Bauer's Top Tips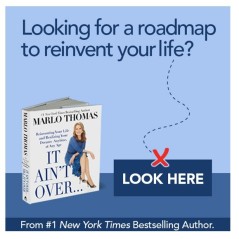 Add Marlo On Facebook:
Follow Marlo on Twitter:
Sign up to receive my email newsletter each week - It will keep you up-to-date on upcoming articles, Mondays with Marlo guests, videos, and more!